April 21st 2017, New Delhi: AVON, the women's beauty brand that has been giving beauty a purpose since its inception has announced the coming on board of renowned makeup artist Renuka Pillai as AVON India Makeup expert.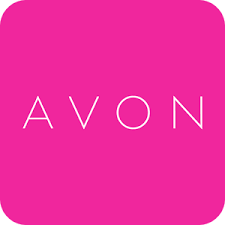 Renuka Pillai, a celebrated professional and creative makeup artist will be responsible for sharing her strong sense of beauty advice and anchoring AVON's growing acceptance among consumers. Renuka Pillai has been working magic on a host of movie stars and has made it big in the makeup and beauty space. She will now play a pivotal role as AVON's makeup expert building a strong fan following for women who love to experiment and play with makeup products.
Commenting on the association, Swati Jain, Marketing Director, AVON India said, "It is a constant endeavor of AVON to bring new beauty trends to the consumers. The industry is continuously evolving and it is imperative for a brand to keep up with the changing trends. Renuka Pillai is a distinguished name in the makeup industry and we are delighted to have her on board with AVON. We look forward to a sustainable relationship with her."
As the makeup Expert AVON India, Renuka Pillai said, "Like fashion apparels, beauty looks also have a key role to play, as the perfect hair and makeup can make all the difference. I am honored to be associated with a company that strongly believes in women empowerment. I love AVON products and I am happy to testify for the brand among my fans and followers. As AVON's makeup expert I will get the opportunity to interact with the AVON representative community on a more personal level and will be able to encourage them to express the beautiful lady in them. I am delighted to be a part of this association".
With over 14+ years' experience Renuka is a professional makeup artist who confidently delivers the perfect and peerless beauty service. She constantly strives for perfection, believing that possibilities within the make-up industry are endless and it is important to take every opportunity to grow and learn. Renuka understands every face is a different canvas and every project is an opportunity to improve her abilities and challenge her creativity. She has worked with many famous faces and celebrities like: Vidhya Balan, Malika Arora, Imran Khan, Surya, Genilia d'souza and many more.
About Avon
Avon is the company that for 130 years has stood for beauty, innovation, optimism and, above all, for women. With 6 billion dollars in annual revenue, Avon Products are sold through 6 million active independent Avon Sales Representatives worldwide. Avon Products include color cosmetics, skincare, fragrance and fashion and home, featuring such well-recognized brand names as Avon Color, ANEW, Avon Care, Skin-So-Soft, and Advance Techniques. Learn more about Avon and its products at www.avoncompany.com.