New Delhi, The best melodies are those which tells a story and seep into your brain. They bring an extra level of senses-blasting awesomeness to whatever happens onstage. The best concerts take the music and elevate it to a whole other experience — an experience that resonates for years to come. One such extravaganza of soulful Sufi music took place was "Stories through Sound", an experiential journey of music.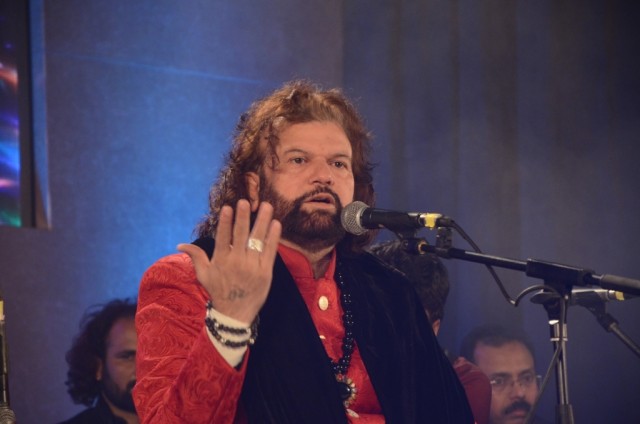 The first series of the show featured Sufi maestros Padmashree Hans Raj Hans and the Wadali Brothers, Padmashree Ustad Puran Chand Wadali and Ustad Piyare Lal Wadali to take you on a wholly unique journey of sound and rythm.
Behind every sound there is a story, a story which is the inspiration behind its creation. Stories through Sound provided music lovers a chance to relive the story behind the creation of music, when the show unfolded on Saturday, 23rd January at Jawaharlal Nehru Indoor Auditorium @ Lodhi road in New Delhi.  The tickets were available at Book My Show.com and the event was produced by Chic Management Services Pvt Ltd or Chic Management.
About Hans Raj Hans
A name synonymous with Punjabi folk lore and Sufi songs, Hans Raj Hans has endless hits to his credit. He has worked with many renowned music directors out of which the name of late Nusrst Fateh Ali Khan stands out. Hans raj hans has done an extensive research on "sufi saints" such as Baba Farid, Baba Bulle Shah, Shah Hussain, Hasmat Shah, Waris Shah.
He excels in 'folk music and sufiana gaiki and has a distinct and unique old style of his own. His contribution to music has been well appreciated. He has been bestowed the most prestigious Padma Shree award by Government of India in recognition outside India as well. In appreciation of his unparalleled contribution in sufiana singing, San Jose University, Ca, USA has appointed him as visiting professor of sufism. He has also been conferred Sangeet Natak Academy Award.
About Wadali Brothers
Wadali Brothers Ustad Puran Chand Wadali and Ustad Piyare Lal Wadali need no introduction for those familiar with the trends and artists of the music world, especially those associated with the Sufi style of singing. Padmashree Ustad Puran Chand Wadali was able to perceive the significance behind his voice which was different from that of other singers, encouraged by the interest shown by his listeners, they believe in the Sufi tradition deeply.
They consider themselves as a medium through which the preaching of great saints has to be passed on to others. They are particularly at ease in presenting the verses of Baba Farid Sahib Ji, Baba Bulle Shah Ji , Shah Hussain Ji , Saif-ul-maluk Ji , Shiv Kumar Battalvi , besides folk takes associated with Sassi-punnu , Laila- Majnu , Jugni , Heer-Ranjha , etc . The utterances of Sufi fakirs like Amir Khusrou Sahib and others are fact of their music.
2