A collection of multifunctional diamond jewellery, combining 200-year-old craftsmanship with modern diamond cutting techniques has been drawing the attention of visitors at the Dubai International Jewellery Week, running until Saturday 10 December at Dubai World Trade Centre.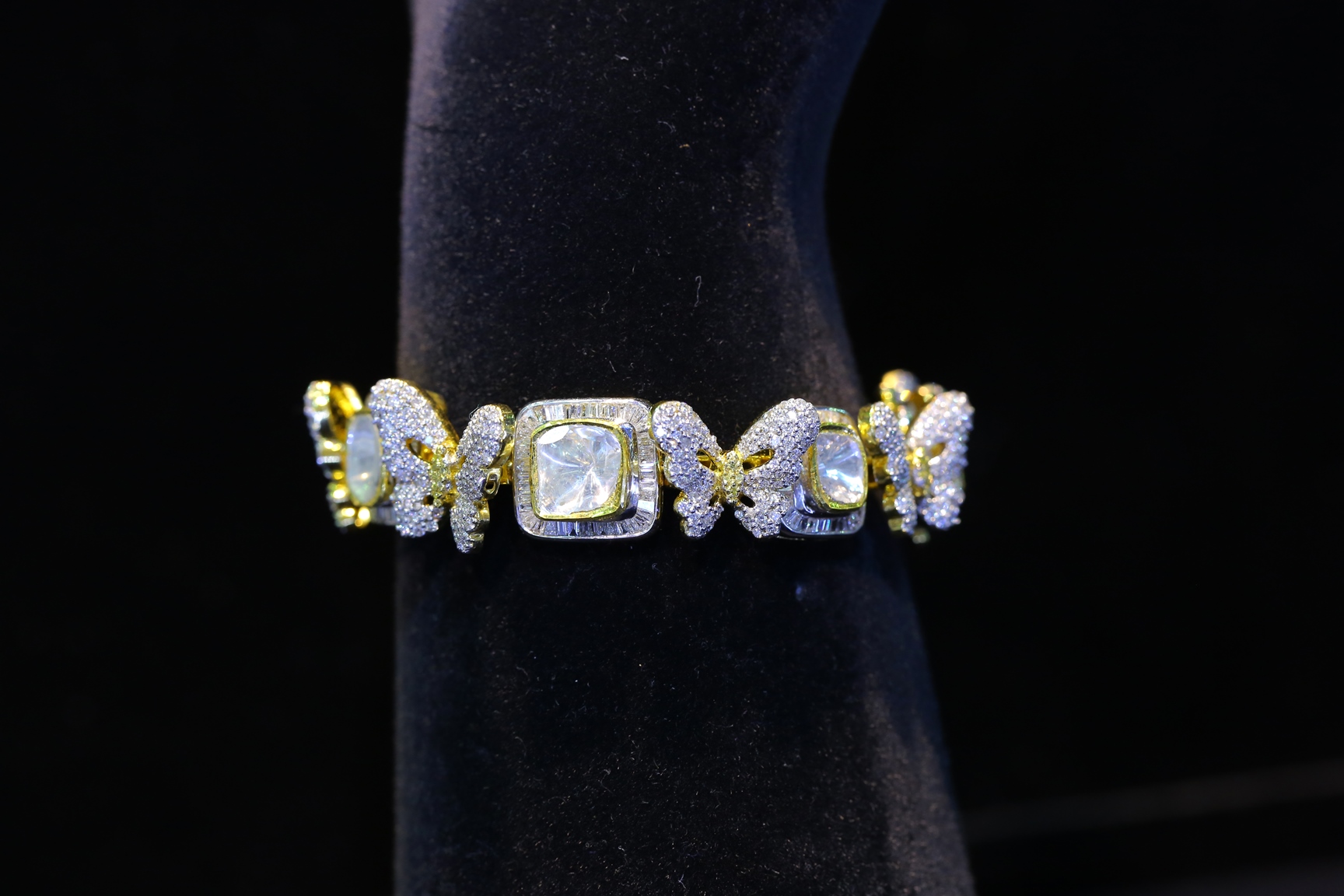 Priti Kharkia, jewellery designer and expert gemologist at Diamond Constellation Pvt. Ltd., has brought the collection to the four day shopping extravaganza from India to appeal to those looking for a combination of heritage and today's cutting edge technologies.
"Among many other pieces our collection features a bracelet that can be worn as a choker and it represents a fusion between two distinctive diamond cutting style," she said.
"Typically, diamond jewellery features round and baguette or brilliant cuts together, but we decided to take a more innovative approach and mixed standard cuts from Mumbai with a 200-year-old workmanship style originating from Rajasthan. We have merged two very distinctive styles by mixing an old, traditional craftsmanship with modern style and shapes which gives our pieces a very distinctive, one-of-a-kind style."