An initiative to proliferate solar power in the burgeoning real estate sector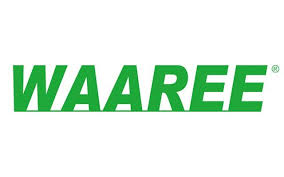 Mumbai, July 28th, 2016: –
In a bid to promote green energy, Waaree Energies allies with Wadhwa group, one of Mumbai's leading real estate development companies. The tie-up is aimed at supporting solar power and the latter intends to do so through various solar initiatives in its own properties.
Mr. Hitesh Doshi, Chairman & Managing Director, Waaree Energies, said "We at Waaree Energies are delighted to establish tie up with the renowned Wadhwa Group. It has been our endeavor to promote the benefits of solar power utilization across the board and with this tie up; we would go a long way in further propagating the use of solar power for building a sustainable tomorrow."
Mr. Navin Makhija, Managing Director, The Wadhwa Group, said "We have always believed in working with the best in the world and give quality homes and life to our trusted customers. This initiative will help us in promoting green energy initiatives in all our properties. Waaree Energies Ltd has proved its worth and this association will be a win – win venture for both the companies."
Wadhwa Group has always been a frontrunner in using innovative business practices to build an unshakable reputation for quality, efficiency, trust and meticulous planning. This collaboration will definitely aid such practices, contributing significantly to clients, vendors, society and environment.
Unlike conventional power, solar produces no harmful emissions that hurt the environment. It's a clean, renewable process that uses the most natural of all resources: the Sun. The Wadhwa Group is looking forward to utilise solar energy in its various projects efficiently and give back its best to the environment.
 About Waaree Energies
WAAREE Energies Ltd is the flagship company of Waaree Group, founded in 1989 with headquarters in Mumbai, India. It has India's largest solar PV module manufacturing capacity of 500 MW'S at its plant in near Surat, Gujrat. Waaree Energies is amongst the top players in India in providing EPC services, Project development, rooftop solutions, and solar water pumps and also as an Independent Power Producer. Waaree has its presence in over 20 locations nationally and 68 countries internationally.
 About The Wadhwa Group 
The Wadhwa Group is one of Mumbai's leading real estate companies. The Group carries a rich legacy of over 47 years which stands tall upon the firm trust and belief of our customers and stakeholders. The timely completion of projects coupled with meticulous planning and architectural innovation gives The Group a contemporary edge over its competitors. Every space is thoughtfully designed to connect with nature, laying a strong emphasis on the elements of light, height, and air. Today, The Group's clientele comprises of over 10,000 satisfied customers and 70 multinational corporate tenants. The Wadhwa Group is currently developing residential, commercial and township projects spread across approximately 1.4 million square meters (15 million square feet).