12th June 2018; Mumbai: Mumbai based DNY Hospitality announced the launch of EggXactly!, an innovation in the egg food business for entrepreneurs looking at setting up a business at low cost. EggXactly! has already kick-started its operation by launching 3 franchise stores in Khar, Powai, and Goregaon. The company is one of the pioneers in the business of QSR, Foodtech and Restaurant consultancy and has given comprehensive consultancy services to help some of the biggest food chains of India. With the ideology of 'Amazing choice, Great taste, Super service' the company intends to tickle the taste buds from cuisines around the world for egg lovers across the city. To motivate first-time entrepreneurs, EggXactly! has an entry-level offer with zero franchise fees and no perpetual royalty fees for the initial few outlets.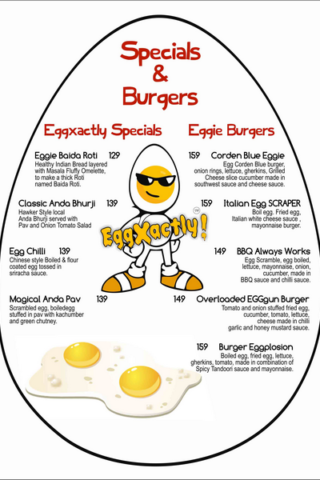 The EggXactly! menu has over 50 different styles of eggs currently and plans to take the menu to unique 100 ways of making eggs. Mr. Vijay Dalwani, Chairman of DNY Hospitality said, "We are extremely excited with the launch of EggXactly! and it is an initiative of the Entrepreneur development program of the company. Over years, we have believed in creating and encouraging people to be entrepreneurs and with EggXactly!, now anybody with an amount as small as INR 5 lakhs can start a franchise of EggXactly!. After Mumbai, we plan to expand to other parts of the state and the country and reach over 200 outlets in the next 3 years." The outlets of EggXactly! are currently listed on India's fastest food delivery app ZOMATO and other food ordering apps.
The vision of EggXactly! is to develop a team of successful entrepreneurs who are passionate about the food industry and want to make a mark for the future. With very low investment opportunities, we are poised to change the way franchising happens in the country. The company truly believes that the entrepreneur depends on the brand visibility as much as the brand depends on passionate entrepreneurs. With this exact belief, EggXactly! does not want to make entrepreneurs pay a hefty fee for being passionate about business.  With their vast experience in the hospitality industry, DNY Hospitality provides unmatched training and mentoring to entrepreneurs, effective systems and procedures, profitability and consumer centric attitude to its partners.