The round was led by Kae Capital, India Quotient, IFMR, and MAS Financial Services Ltd along with Angel Investors
Mumbai, June 23, 2017: LoanTap Financial Technologies, an online personal loan company with in-house NBFC has announced closing of its second round funding at USD 4 million. The round comprises of a mix of equity and debt instruments from Kae Capital, India Quotient, IFMR and MAS Financial Services Ltd.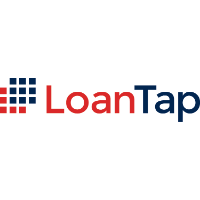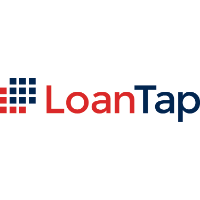 This continues the build up towards an already exceptional year for LoanTap, which saw a steady increase in loans throughout the year propelled by innovative product portfolio and industry leading turnaround time, 36 hours for a loan delivery in majority of the cases.
Equity infusion to the platform was led by Kae Capital with participation from its existing investors including India Quotient and HNI Investors. On the other hand, debt has been raised from leading NBFCs such as IFMR and MAS Financial Services Ltd.
Commenting on the development, Satyam Kumar, CEO, LoanTap said, "We have been able to demonstrate that for discerning millennials, product experience far outweighs upfront pricing modules adopted by traditional lenders in India. Customers are choosing products that deliver flexibility, seamless experience and lifetime cost advantage over perceived financial benefits."
"Satyam and Vikas together bring strong expertise in Credit, Sales and Technology. They have demonstrated strong growth and are able to differentiate with their innovative products and processes which make their value proposition very compelling," said Navin Honagudi, Investment Director at Kae Capital.
Kshama Fernandes (MD & CEO, IFMR Capital) – "LoanTap is an innovator in the fintech space, carving a niche position for itself and creating a competitive moat through its unique sourcing model. During our analysis and benchmarking, LoanTap's objective of enhanced customer experience through technology and innovation is what we found most interesting."
"We saw strong demand reflecting in the growth since our last round of investment and we believe that innovative personal loan products from Loantap would serve a large segment not served by traditional banks", said Madhukar, Co-Founder at India Quotient.
Kamlesh Gandhi (MD, MAS Financial Services Ltd ) "The most striking characteristic we found about Loan Tap, led by Satyam and Vikas is their understanding of the fundamentals of credit delivery, i.e. "Extending credit where it is due." And using technology as a strong enabler. We visualize a long term synergy with the company, given this understanding".
The innovation-driven platform features class leading credit quality and reported zero non-performing assets at the end of FY2017. At present, the platform is receiving 5,400 to 6,000 loan enquiries every month resulting in more than 600 files make initial cut and travel through robust credit process. The platform has received a sum of more than 47 thousand loan applications since its launch less than a year ago. 38 percent of LoanTap's credit portfolio comprises the revolutionary EMI-free product, which requires an applicant to only serve monthly interest on the loan outstanding, while he can schedule principal payments, based on his projected incentive or bonus credits.
Loantap's software carries out a complex set of underwriting on each and every application, which involves IP Address, Social Media and Identity searches on individual profiles built over traditional underwriting.  Enhanced features of credit appraisal have lead to lower credit risk trends in its portfolio.
Post funding Loantap aims to bolster collection features in its software, besides reaching out to Tier 2  & Tier 3 (major capital cities and business hubs) of India.
About LoanTap:
LoanTap has an in-house integrated loan processing platform to disburse loans in the quickest time possible. It is the only platform in India that combines the Customer Portal, Loan Origination, Loan Processing, Loan Management and Accounting seamlessly. A proprietary risk analysis platform allows LoanTap to automate a large part of the credit evaluation process.
India Quotient: India Quotient is a new type of early stage investor. IQ fund in companies building disruptive businesses aimed at Indian consumers.  India Quotient is creating a powerful network of start-up enthusiasts. India Quotient's portfolio includes start-ups such as ShareChat, LendingKart, HolaChef, Roposo and Pretty Secrets.
Kae Capital: Kae Capital is a sector agnostic fund and invests in companies which bring about innovative solutions for the existing gaps in the markets, backed by a great team. KAE Capital Invest in companies which bring Innovation, Leadership and Growth.  The companies look for entrepreneurs who envision technology as a means to disrupt sectors such as Mobile, e-Commerce, Education, Healthcare, Consumer Internet and so on. Some of the companies that receive funding from Kae Capital include Popicom, Learntorn, Azuro, WOTU, and ListUP and other.