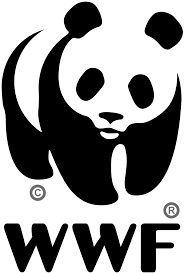 TO INCREASE AWARENESS ABOUT IMPORTANCE OF SOIL FOR A STABLE ENVIRONMENT
-Over 25,000 students participate in Asia's biggest wildlife quiz; Finale in Delhi on 7th October-
New Delhi, October 06, 2015: Discovery Kids and WWF-India bring the new edition of Asia's largest and India's only national-level wildlife quiz – Discovery Kids & WWF-India's Wild Wisdom Quiz 2015.  The theme for this year's quiz is SOIL, based on the UN declaration of the year 2015 as the International Year of Soils.   The quiz seeks to highlight the importance and value of soil as the basis of the health of our planet and the delicate web of life, of which we are an integral part.
Discovery Kids & WWF-India's Wild Wisdom Quiz 2015 has received participation from more than 25,000 students across India.  The quiz that is being supported by the Ministry of Earth Sciences, Government of India this year has been held in 15 cities across India.  The quiz reached out to more than 10,000 schools and invited participation from children at various levels – Middle School level (Classes 6-8); Junior School quiz (Classes 3-5) and an online version for High School students (Classes 9-12).  The quiz culminated at city level for the Junior School children, whereas the Middle School winning teams from 15 cities will compete at the National Level, to be held at the WWF auditorium, New Delhi on 7th October 2015.  Dhriti and Aryashree from ASN Sr. Secondary School, Mayur Vihar will be representing New Delhi at the National Final.
The second leg of the Discovery Kids and WWF India's Wild Wisdom Quiz 2015 for High School will be organized from 31st October to 7th November 2015 at three levels.
Commenting on the association, Rahul Johri, EVP & GM – South Asia, Discovery Networks Asia-Pacific said, "Children are the change agents.  Discovery Kids and WWF-India's Wild Wisdom Quiz aims to engage children to sensitise them towards the protection of our environment and wildlife for a better tomorrow."
" We are elated to see the level of participation this year, across 15 states in the Wild Wisdom Quiz. It gives us reassurance in the kind of work we do, to inspire and empower young minds of India, which might help them in taking action for a better future". Said Radhika Suri, Director, Environment Education, WWF-India.
The Discovery Kids & WWF-India's Wild Wisdom Quiz 2015 aims to provide students a unique opportunity to delve deeper into the natural history, wildlife and resources of this country.  It strives to build their interest towards the rich natural legacy and inspire them to work towards its conservation.
About WWF-India
WWF-India is one of the largest conservation organizations engaged in wildlife and nature conservation in the country. It has an experience of over four decades in the field and has made its presence felt through a sustained effort not only towards nature and wildlife conservation, but sensitizing people by creating awareness through capacity building and enviro-legal activism.
It is a part of WWF International, which is one of the world's largest and most respected independent conservation organizations, with over 5 million supporters and a global network active in over 100 countries.  WWF's mission is to stop the degradation of the earth's natural environment and to build a future in which humans live in harmony with nature, by conserving the world's biological diversity, ensuring that the use of renewable natural resources is sustainable, and promoting the reduction of pollution and wasteful consumption.
http://www.wwfindia.org for latest news and media resources
About Discovery Kids
Discovery Kids lets children explore their awesome world and ignites their natural curiosity by providing content that is fun and enriching for school-age kids. The channel stimulates learning and imagination, and provides a safe environment that parents can trust. Discovery Kids offers its young viewers a world of endless possibilities through informative and entertaining programming that explores adventure, nature, science, wildlife, history and technology. Launched in Asia Pacific in April 2012, Discovery Kids is currently available to 30 million subscribers across the region.  Find more details, log on to www.dkids.co.in