ADDING COLOUR AND SPARKLE TO THE INCREDIBLE WOMAN'S VIBRANT PERSONA
Diacolor welcomes their first Brand Ambassador- Princess Mriganka Singh of Jammu –Kashmir.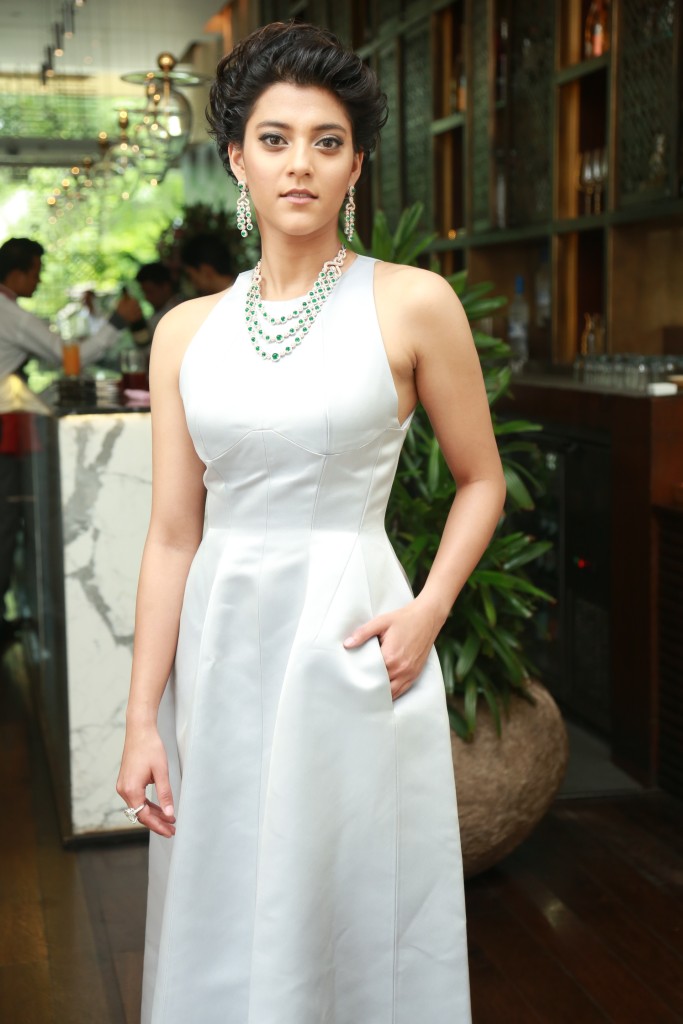 Celebrates true lineage and a shared legacy, acclaimed jewellery brand DIACOLOR welcomes the elegant and accomplished Princess of Jammu and Kashmir, Mriganka Singh as the face of the brand.
Artist, polo player, photographer and a communication design major from LASALLE College of the Arts, Singapore, Mriganka will not just carry forth the brand's campaign but also anchor a host of celebrated events that complete Diacolor's busy calendar through this year.
Diacolor is a jewellery brand that adds colour to investment diamonds.  At its atelier are created designs in ornamentation that push the envelope of creativity. Lead by Rishabh Tongya, a jewellery expert with imprints across the globe, Diacolor recreates the mystique of traditional designs in a new, vibrant vocabulary.
"Traditionally diamonds were always set with colour. Be it the royals, the nobles or the jewellery connoisseurs, everyone enjoys a precious emerald as much as a diamond of good caratage. Diacolor relives that lineage through a contemporary, cutting edge design sensibility, setting investment diamonds with the finest quality of colored, precious stones, " informed Mr. Tongya,
Adding to that Mriganka said "Jewelry is of course every woman's best friend and I like Diacolor for the way they combine rare and precious stones with a fun and vibrant setting. I am happy to come on board as the face of the brand because more than anything I identify with the vibrance of the brand and vey youthful design sensibility".
An accomplished Art Director at Equus, Mriganka went forward to pursue a long cherished dream of playing polo, when not creating art.  Having won the prestigious Bronze Creative Abbey at the Goa-fest for a campaign in Equus, Mriganka decided to follow her heart and do things she always wanted to do. Like painting, her works focusing on the mediums of acrylic, spray paint and papier-Mache.
Daughter of Yuvraj Vikramaditya Singh and Yuvrani Chitrangadha Raje Singh of Jammu & Kashmir, Mriganka carries the family's rich legacy of art forward. She debuted her art at Royal Fables Season Six last year presenting a collage of works titled Nature's recipe book. That traces the proverbial connect between nature and graphic design. When not riding or painting Mriganka can be found working actively in the social school, The Delhi Society for the Welfare of Special Children that her grandmother Maharani Yasho Karan Singh stared in 1965.
As the face of the brand, Mriganka will also assist in the brand's CSR endeavors, besides adding her creative thoughts in their artistic, creative journey.
About DIACOLOR
DIACOLOR, which stands for Diamonds and Colored Stones, is a design destination where glittering gems and gleaming precious metals come together to create a mesmerizing symphony of design and desires. We aspire to inspire the new generation of connoisseurs and nouveau oligarchs with our timeless creations. Our vision is bringing together fabulous artistry, finest workmanship through cutting edge technology and the grandeur of the most precious gemstones on the highest pedestal of luxury. The story of our success began in India; so it made perfect sense to begin by launching our first boutique in its capital city.
DIACOLOR is the culmination of Rishabh's extraordinary journey to create world's finest and most contemporary jewels using exceptional gemstones. His quest for perfection regularly takes him to India, Europe, Africa and the Far East to procure the finest quality of gems and jewels.