The Chamber organized a Seminar on "Destination Haldia : The Road Ahead"on Friday, 28 April 2017 at 11.15 AMat Hotel Golden Retreat, Haldia .The Seminar was inaugurated by Shri DibyenduAdhikari, Hon'ble Member of Parliament, Tamluk Constituency.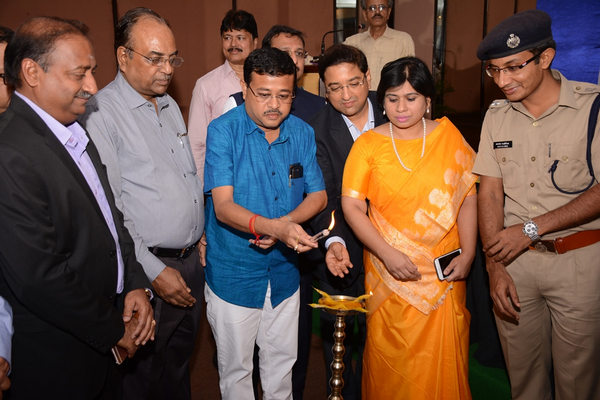 The Seminar was addressed by Shri G Senthilvel, Deputy Chairman, Haldia Dock Complex, Dr.Rashmi Kamal, IAS,District Magistrate & District Collector, PurbaMedinipur, Shri AlokRajoria, IPS, Superintendent of Police, PurbaMedinipur, Shri Samit Chatterjee, GM, District Industries Centre, PurbaMedinipur, Shri Ashok Kumar Ghosh, Executive Vice President, Head Plant, Haldia Petrochemicals Ltd., Shri C K Tiwari, Executive Director, Indian Oil Corporation Ltd., Shri PrahladHazra, Chief Advisor toConfederation of Purba&PaschimMedinipur District Chamber of Commerce & Industries and Smt. Kanta Basu, its Chairperson, Women's Cell.
While delivering the Welcome Address, Shri Hemant Bangur, President MCCI said the Kolkata centric model of development has to be dispensed with and these policies and programmes have to be percolated at the ground-level in Tier-II and Tier- III towns, which are acting as the catalytic agents of development for the State. Such interactions at the ground-level in the districts with a Regional Chamber of Commerce like MCCI, local administration, local Chamber of Commerce, business community and entrepreneurs will create a strong bonding and provide a platform to exchange ideas for developing coherent policies particularly for MSME sector, which contributes about 45 p.c. of the industrial output and 40 p.c. in exports. This meeting at Haldia in PurbaMedinipur district is the first one in the series, and such interactive meetings will be organized periodically in other districts too, Shri Bangur added.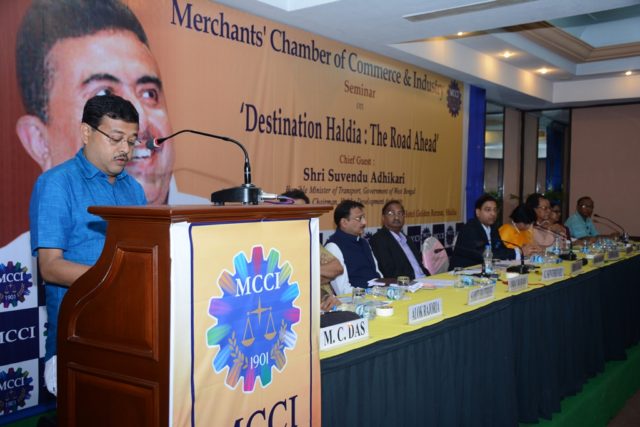 Inaugurating the Seminar, Shri DibyenduAdhikari, MP, Tamluk said that under the dynamic leadership of the Hon'ble Chief Minister, state growth parameters of the state are much higher than the national average in industry and agriculture.Shri Sentivel informed that waiting time for getting a birth in Haldia Dock Complex has since been reduced. Shri Ghosh lamented on low per capita consumption of hdp in India and low demand of their products are affecting the growth of HPL.Shri Tiwari mentioned about the growth plan of IOC who will be producing Euro VI grade auto grade fuel by 2020.Dr,Kamal, DM, and Shri Rajoria, SP  assured all possible help from administration for smooth run of the industry.