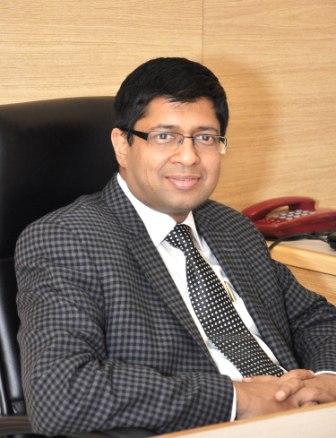 There is little doubt that Information & Technology is the route to the future. From space technology to healthcare, e-commerce and advances in agriculture, IT is today playing a role in diverse fields all across the world. Greater penetration of IT has resulted in improved communication, better delivery of services and unparalled scientific advancements. In a nutshell, information technology comes as the key component of growth and development worldwide.
While the information and technology revolution started in the western world, it also revolutionized the Indian society in the 1990s, giving a large number of young Indians new career and education opportunities. While IT education has been a leading source of empowerment for Indians over the past two decades, more and more countries today are encouraging their young citizens to learn IT skills. Likewise, the companies, across the globe, are also rapidly changing in terms of conducting business.  With the penetration of IT and Communication spreads far and wide and more industries employing the use of IT to improve results and delivery, more and more trained people are needed to man the skilled roles in engineering, data management, computer aided design, e-commerce, ethical hacking, among others.
Amidst the global scenario where the competition for efficiency has led to seismic shifts in the marketplace, factors such as game-changing technologies, global skills race and cross-border mobility of expertise have become the essential tool of progress.
In a bid to remain in sync with the global demand and necessity, the Gulf countries have been emphasizing on seeking knowledge of information technology doe more and more of their citizens. Besides the demand, these countries are also keen on developing training institute in their countries itself owing to the constraints of VISA regulations that prohibits citizens from seeking international training.
As they shift from oil-based economies to more diversified economies, a number of Gulf nations are investing in developing new avenues for business and resources. For example, Qatar, a small gas-rich nation is also working intensively to develop and market itself as a destination for international conferences. This attracts millions of people from across the world to the country, increasing footfalls and generating business. Other gulf nations have resolved to expanding educational opportunities, with significant investment in IT Training system as a means to develop their human capacity, diversify their economy and ensure that they can compete sustainably as knowledge-driven economies.
And reaping benefits from this development are Indian IT training institutes like Koenig Solutions which already has set up a centre in Dubai where professionals from all the nearby Middle East countries can easily get training on different technologies. With 23 labs with all modern facilities, the center has been successful in receiving a lot of students from large corporate houses from Gulf and Africa like Aramco, Chevron, Angola LNG, NBAD and ENOC, who otherwise were facing a hard time due to VISA limitations and after deliberations. The centre is also equipped with a prayer room to make it more amenable for students from the region.
Currently, a large number of corporates and companies are spending a fortune to train their workforce stay in pace with the increasing demand for digital services. This is why hiring patterns are today shifting to taking in more freshers and newcomers who have diversified knowledge of different IT skills. Unlike India and other South Asian nations which turned to IT in a big way two decades back, Gulf countries got a late push and they are now keen on bridging the skill gap in their populations.
As more and more global companies set up their bases in the Gulf region, a large number of their citizens are also being sent to India for IT training and upgrading of skills. Others turn to video conferencing method to get training from teachers sitting in India and other countries to save time and costs.
In this era of competition, IT education has become necessary for upward mobility in the professional realm. Owing to the wide range of opportunity offered by IT, the knowledge of it not only gives an upper edge while seeking a career but also opens many further avenues in IT field itself. A professional degree in IT such as expertise-engineer, programmer, website producer, and network administrator can be some of the many options. However, a part of the basic IT education such as knowledge about MS Office, SAP, Ethical hacking, Clouding, Sales force definitely adds up as an advantage.
Today, more than degree, employers are interested in recruiting people who have practical skills and add-on knowledge. Therefore, while experience will always be preferred, an exposure to IT education will give tremendous advantage for people stepping into the corporate world. Not just IT companies, most companies in non-IT fields today also employ IT people to manage their system networks, prevent hack attacks, help in designing and digital marketing and many other such allied fields.
IT technology is today being used to bring revolutionary changes to different fields. Architectural firms, for example, are rapidly junking the pen and paper design method, and turning to latest Computer Aided Design (CAD) softwares for building designs. Similarly, if you are working in the field of advertising or filmmaking, it may help if you know one bit or two of animation, even if you are in the creative and conceptualization domain. Learning your way with video editing software can help you make a mark in this field and beyond. If you love film making, knowledge of video editing and graphics can put you in a unique position.