Sanat Kumar Bhaumik a first class mechanical engineering graduate from Bengal Engineering College, Shibpur, University of Calcutta with MBA from All India Management Association, New Delhi has more than 37 years of total experience in MECON Limited, Wean United Inc., Siemens VAI Metals Technologies and Danieli India in the areas of design, technology, proposal engineering, project management, erection and commissioning of Mills / Lines for Flat Product Casting, Rolling & Processing. Widely traveled and much sought after as an expert across domains he is the Senior Vice President (Flat Products) in Daneili India, spearheading the march of the Italian conglomerate. Here he shares his holistic view not only about his company but also about the industry at large. Excerpts:
Q1. Danieli India is bucking the trend with healthy order book positions even while the rest of the core sector is reeling under the effect of a recession that shows no signs of easing. What is the secret?
A1: Danieli always try to offer to its customers, the most modern cost effective customized plants. In addition to its huge technological base, lot of reference installation all over the world, we at Danieli continuously thrive for innovaction (innovations + action) through a large dedicated R&D and engineering team. May be another very important factor is that since 2007, Danieli avoids shopping around to get the equipment manufactured by sub-vendors. Instead this is done at their state-of-the-art workshops in located Italy, Austria, China and Thailand. In house manufacturing of all critical equipment, not only ensures that the equipment are manufactured as per Danieli Quality Standards and delivered in time, but also makes the product more competitive in the market by reducing the manufacturing cost.
Q2. What is the USP of much acclaimed "Danieli Engineering" process? How can you help Indian industries to increase efficiencies?
A2: Before you can begin to sell your product or service to anyone else, you have to sell yourself on it. This is especially important when your product or service is similar to those around you. You always have fierce competition and this is very true for selling plant and technology for steel industry.
Q3: But globally there are only three major steel plant builders…
A3: It is probably not correct to think like this….. there may be only a few large scale steel plant builders but there are so many in the medium and small scale always ready to offer very cheap solutions to attract the customers. To survive in such situation, one has to be extremely innovative and of course very much competitive especially in the present condition of market slowdown.
Q4: What are the factors Danieli concentrated upon to not only survive but excel in the market?
A4: Probably like all forward looking dynamic companies Danieli also deeply considers and evaluate the following major while designing their products:
Put yourself in your customer's shoes
Know what motivates your customers' behaviour and buying decisions
Uncover the real reasons for customers to buy your product instead of a competitors
Once we have gone through this three-step market intelligence process, we in Danieli take the next and hardest step – clearing our mind of any preconceived ideas about our product or service is already the best with no room for further improvement in performance. This is an ongoing process for all our products which turned ourselves fully to INNOVACTION. To me, this is the "unique selling proposition" (USP) of Danieli.
When you are combining processes you are bound to benefit both on capital and transformation costs. Danieli Minimill solution is the most competitive process for production of long products which can save approx 40$ per ton.
Q5: By upgrading to state of the art technologies, what kind of efficiency enhancement can be had? What kind of cost savings does it lead to?
A5: I am tempted to reply to this question with a specific example and since my area of specialization is "flat products technology", I shall try to compare the capex and opex advantages for hot rolled coil production through (1) conventional HSM route and (2) modern day thin slab casting rolling or TSCR route.
Combined thin slab casting and rolling process results in approximately 30% reduction in energy consumption
Lower capital cost due to less area and less number of equipment
Lower labour cost due less number of operating & maintenance manpower requirements
More than 98% yield from liquid steel to HR coils for TSCR plant compared approximately 96% in case of conventional caster and HSM route.
On the opex front, comparative studies in Europe showed that the cost of producing of HRC from liquid steel through TSCR route will be approximately 32€/ton while it will be approximately 44€/ton through conventional CC-HSM route (a saving of  more than 27%).
With cost of input materials going up and prices of finished products going down in global competitive environment, efficiency enhancement and cost savings by implementing the most updated technology have become a must for all steel producers to sustain in the market.
Q6. What are the major focus areas of Danieli India? In which of these segments do you lead the market?
A6 : Danieli product portfolio covers almost all steel plant equipment right from ore processing, iron making, steel making, continuous casting, rolling mills for long & flat products, strip processing and finishing lines, etc. For finished products, Danieli's technological solutions are under brand names DMH (Danieli Morgardshammer ) for long products and DWU (Danieli Wean United) for flat products.
Due to its presence over more than 30 years in India DMH brand long product is undoubtedly the market leader. DWU product line for flat products started looking in to Indian market very recently but at present Danieli's order booking in India is much more in the flat products sector due to some mega projects in public sector steel plants.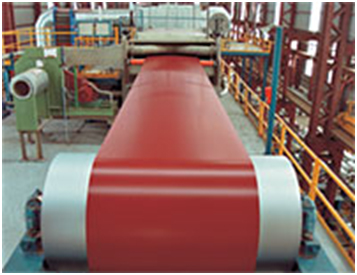 Q7: Are there plans to consider India as a major engineering base? A hub to cater to Asia and Africa considering our pool of talented Engineers and the advantage of operating out of a low cost economy?
A7: Danieli is increasing its presence significantly in India in the steel market and in the support of the objective it has decided to install its own manufacturing and assembly facilities at Sri City near Chennai in India. Parallel to construction activities staff hiring for this most modern state-of-the-art workshop is in progress and more 60 operators are being trained in other Danieli facilities around the world to be ready for the start-up in July 2013.
As per Danieli strategy for its other workshop worldwide, Sri City facility will also have its engineering office at the same place. To adhere to Danieli standards for manufacturing and quality assurance, this workshop will be headed by and under full control of its European experts. I am sure it also replies to the second part of your question whether Danieli plans to consider India as a major engineering base.
Q8: Optimal utilisation of resources, brought about by an increasing consciousness about sustainable production is going to gather momentum in the years to come. How do things look from where Danieli stands? What are your plans in this direction?
A8: If you look into the present market trend, you will find that the input raw materials cost for steel production is going up and selling price is going down in the competitive market scenario. In such a situation the producers must reduce the conversion costs by selecting latest production technology. Danieli is completely focused in this area and is continuously incorporating cost saving measures in their technology, be it in the form of combining processes, minimizing losses or increasing yields.
 Q9: Where do you see Danieli India in the near future? What are your plans?
A9: Danieli ranks among the three largest suppliers of plants and equipment to the metals industry, worldwide. Presently Danieli's business in India has been very good for past few years with major orders from public sector steel companies like SAIL, RINL and NINL as well as many projects awarded by private sector steel plants, predominantly from JSW, JSPL, Bhushan, JNIL, BMW Industries, Monnet Ispat, Vardhaman Special Steel, Aarti Steel, etc. Danieli India is also executing a mega order from a South East Asian country. Danieli's order backlog in India is probably the largest among the suppliers of steel plant and equipment due to its innovative technological solutions, cost competitiveness and aggressive marketing strategies. Our dream is to become the leader in all product lines and we all are sincerely working for it.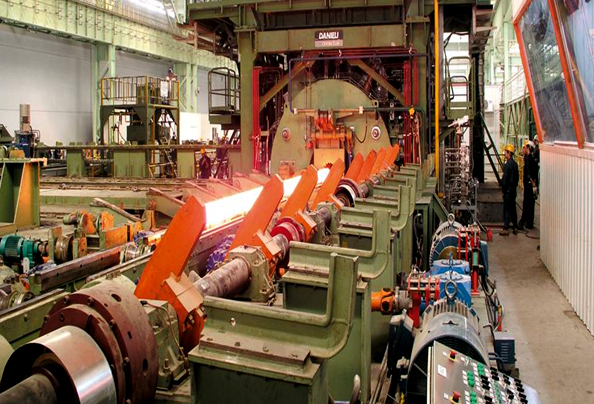 Q10: Anything that you would like to communicate to our readers.
A10: In India, Danieli started its fully owned sister company, Danieli India Limited (DIL) during November 2007 and before this period Danieli had been operating through a small joint venture outfit GA Danieli India (GADI) to serve Indian market. This JV was mainly in the business of low capacity steel melting furnaces and billet casters. With its fully owned sister company DIL in operation, Danieli & C. Officine Meccaniche SpA, Italy is focussing very strongly into Indian steel industry to market all its product lines and technological solutions.