Partners with CRY, Bharti Foundation, Akanksha Foundation, and Family Planning Association to deliver training across Mumbai, Delhi and Bangalore
Tailor made trainings will be provided to youth to improve their communication skills, people skills and enhance success at work and daily life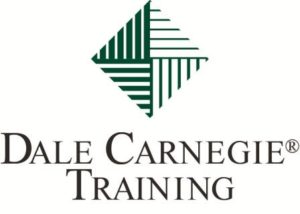 National, October, 2016: This October Dale Carnegie commemorates its 104th anniversary globally by celebrating the 'Dale Carnegie Global Day Of Giving'. On this occasion, Dale Carnegie offices around the world will deliver special training programs to local schools, non-profits and other charitable agencies aimed at providing services to young people.
In India, Dale Carnegie Training has partnered with leading NGOs including CRY, Bharti Foundation, Akanksha Foundation, and Childhelp Foundation to celebrate the 'Dale Carnegie Global Day Of Giving. On the occasion Dale Carnegie Training India will provided tailor made training to approximately 500 underserved youth between the age of 13-20 years.
Each individual will undergo a 3 hours Global Day of Giving workshop personalized to suit his /her individual needs. The training will focus on one of three themes: Leadership Development, Stress Management, and/or Intentional Living. The specially crafted training will be provided to youth to inculcate leadership skills, improve their communication skills, people skills and enhance success at work and daily life.
According to Joe Hart, CEO, Dale Carnegie Training, "Over the years, Dale Carnegie Franchisees have dedicated immense time and resources to enriching their communities, continuing our founder's legacy through deep and longstanding local relationships. For over 100 years, Dale Carnegie has been a part of the local landscape, helping leaders at every level achieve greater influence and be more effective.  We believe the human relationship principles this company is built on need to be shared widely.  This initiative is a great way to provide transformational skills development to people who might not otherwise have a chance to attend one of our courses."
Commenting on the initiative, Pallavi Jha, Chairperson & Managing Director, Dale Carnegie Training India said, "We are delighted to organize Global Day Of Giving along with our partners CRY, Bharti Foundation, Akanksha Foundation, and Family Planning Association. India has more than 50% of its population below the age of 25 and we are happy to contribute to their development in our own way. This will be a great platform for the youth to learn new skills and sharpen their professional and interpersonal acumen, helping them create a better future."
 Follow the Global Day of Giving on social media: #DaleCarnegieGiving.
About Dale Carnegie Training® India
Dale Carnegie Training India represents the first corporate face of the Training Industry in India. As a company dedicated to Performance Enhancement, it offers 'Talent Development Solutions' in the areas of Leadership, Communications, Presentations & Public Speaking, Sales Training, World Class Customer Service, Interpersonal Skills, Building High Performance Teams, Media Training, E – Learning, Executive Coaching and Profiling & Competency Assessment tools in a variety of formats to suit various needs. In over 10 years of its operations, Dale Carnegie Training India has succeeded in setting new global benchmarks and has created a quiet revolution in this sector. The incredible work of Dale Carnegie Training India has been well recognized by Dale Carnegie & Associates by way of numerous awards for Superior Training Quality, Most Number of Trained Graduates, Best Start – up Operations Award, etc. Headquartered in Mumbai, Dale Carnegie Training India has its branch offices in Delhi, Bengaluru and Pune.
About Bharti Foundation:
Bharti Foundation was set up in the year 2000 as the philanthropic arm of Bharti Enterprises. It implements programs in the field of primary, elementary, senior secondary and higher education through the Satya Bharti School Program as well as Government school interventions under its Satya Bharti Quality Support Program and Satya Bharti Learning Centre Program. This year, the Foundation has completed 10 years of successful implementation of its flagship initiative-  the Satya Bharti School Program. Bharti Foundation has till date impacted the lives of close to 1,50,000 students from underprivileged backgrounds and has touched over a million lives through its education initiatives.
While Bharti Foundation's focus remains on education, it has also initiated 'Satya Bharti Abhiyan', to improve sanitation facilities in the rural areas of Ludhiana District; and, the 'Nyaya Bharti' initiative to provide legal and financial aid to deserving underprivileged under-trials languishing in jails across the country for minor offences.
About CRY:
Child Rights and You commonly abbreviated as CRY is a non-profit organization working in India, which aims to restore children's rights. The organization was established in 1979. The organization partners with grass-roots Non-governmental organizations to uplift thousands of Indian children denied basic children's rights. It works towards restoring basic rights to children, especially from India and works across levels from direct action to advocacy, mobilizing public opinion and policy change.
About Akanksha Foundation:
The Akanksha Foundation is a non-profit organization with a mission to provide children from low-income communities with a high-quality education, enabling them to maximize their potential and transform their lives. Akanksha works in the field of education, initiating school reform through The School Project, and providing a supplemental education through the Akanksha centers.
About Family Planning Association:
Family Planning Association of India was established in 1949 and was registered under the Societies Registration Act 1860 and Bombay Public Trust Act 1950 and is a founder member of IPPF. FPA India strengthens a voluntary commitment to advocate for SRH and Rights and, choices. It promotes access to SRH information and services related to family planning, safe abortions, HIV/AIDS and sexuality to poor, marginalized and vulnerable populations including young people. FPA India has a presence in 17 states of India and one Union Territory. It is estimated that FPA India covers around 10 percent of the district population and contributes to the district level fertility reduction.