A New Launch Pad for Stylish Brands and Designer Talents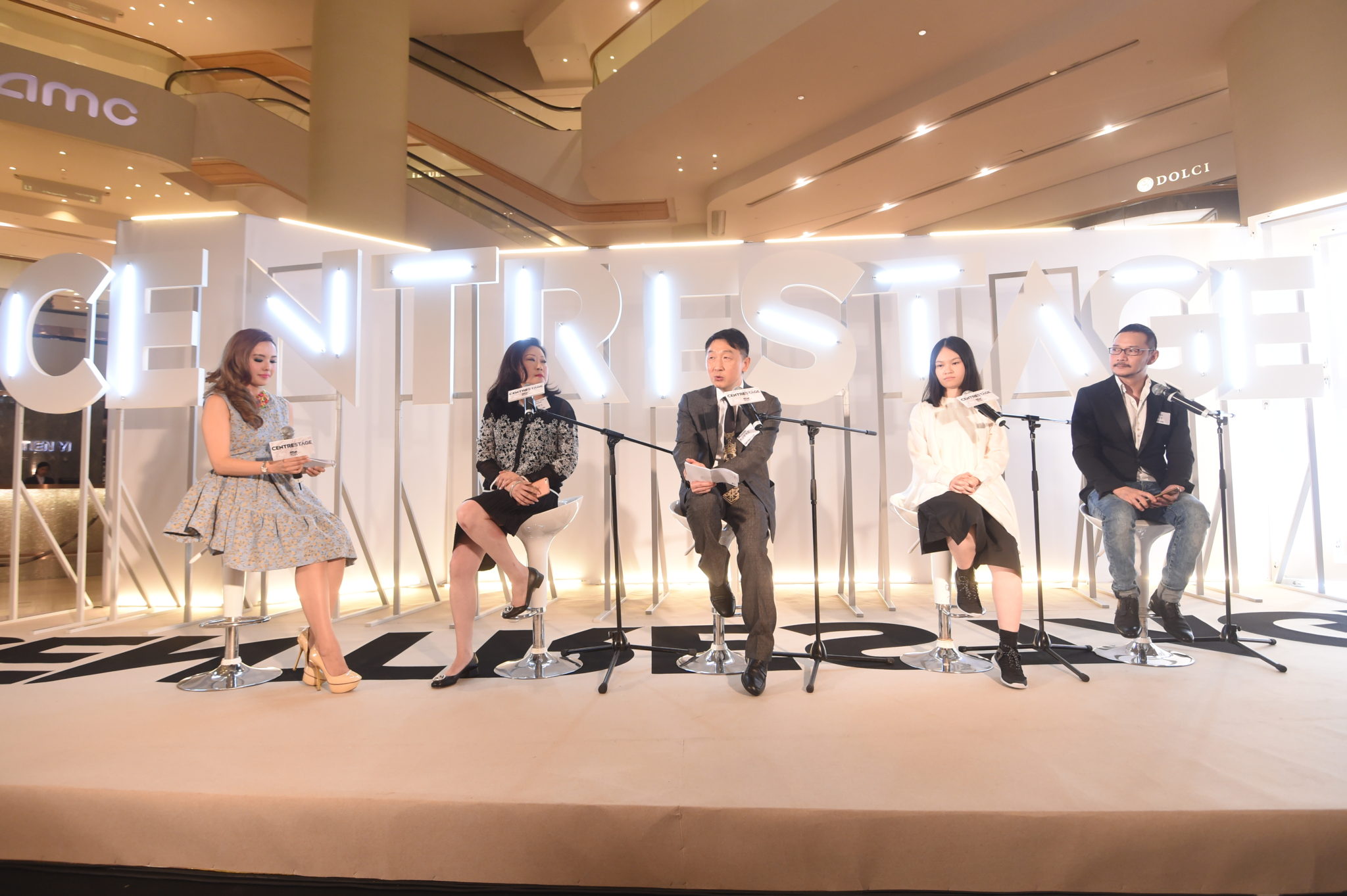 25 August 2016 – CENTRESTAGE, a brand new fashion promotion and launch platform, will be held from 7 to 10 September at the Hong Kong Convention and Exhibition Centre (HKCEC). Organised by the Hong Kong Trade Development Council (HKTDC), the trade show will feature some 200 fashion brands from 20 countries and regions, as well as more than 50 spectacular events, including the large-scale opening gala fashion show CENTRESTAGE ELITES and around 30 other fashion shows. There will also be designer sharing sessions, industry seminars, networking events and more.
At a press conference today, HKTDC Deputy Executive Director Benjamin Chau noted, "Hong Kong has long been known as the region's fashion capital, setting style trends for the region. To further solidify the city's position, we are debuting CENTRESTAGE to provide the ideal promotion and launch platform for international, especially Asian, fashion brands and designer labels." Mr Chau added that the trade show is supported by local and overseas industry players, and is expected to attract buyers, particularly select shops, department stores and e-tailers, as well as fashion media and fashion enthusiasts in the region.
Designers and guests at the press conference included local designer Mim Mak as well as Simon Choi, Project Director of Fashion Mirage, Hong Kong Fashion Designers Association and Elina Lee, Director of Partnership, Marketing, Communications, Events & Special Projects, Hong Kong Design Centre (HKDC).
"Shooting Stars" is the theme of the inaugural CENTRESTAGE, which includes four thematic zones: GLAM, ALLURE, METRO and FORWARD. The participating countries and regions, include the Chinese mainland, Taiwan, Japan, Korea, Malaysia, Thailand, India, Australia, the United States and Europe. Local and overseas industry associations will also attend, such as the Hong Kong Fashion Designers Association, the California State Trade and Export Promotion & Center for International Trade Development from the US, the Taiwan Textile Federation and the Thailand Textile Institute.
Some 30 fashion shows: Showcasing new collections, new talents
To further showcase Hong Kong as an international fashion capital, the large-scale opening gala fashion show CENTRESTAGE ELITES will be held on the first day (7 September). The hottest rising stars in Asia, namely Mim Mak from Hong Kong, Simon Gao from Beijing, Ko Taeyong from Seoul and Pongsak Suprratccheep & Thita Kamonnetsawat from Bangkok, will display their latest collections for Spring/Summer 2017. Top models including Angie Ng and Kiki Kang are invited to present designer collections at this spectacular fashion extravaganza.
The Hong Kong Fashion Designers Association will stage a show, Fashion Mirage, on 7 September. According to Simon Choi, Project Director of Fashion Mirage, the show will adopt a theme based on five local cultural elements and the event will feature 50 fashion designers, including Walter Ma and Barney Cheng.
For years, the Hong Kong Young Fashion Designers' Contest (YDC) has identified many fine talents for the local fashion industry and has been a cradle for Hong Kong's designer brands. The final competition of YDC 2016 will be held on the last day (10 September) of CENTRESTAGE, where 17 finalists will take the stage to compete for the top three awards, as well as the Best Footwear & Accessories Design Award. Trendy Japanese label FACETASM's founder and designer Hiromichi Ochiai will be the VIP judge and will share his valuable views and insights with the finalists.
In addition, the Knitwear Innovation & Design Society will organise the Knitwear Symphony to nurture a new generation of knitwear designers and promote Hong Kong's knitwear design and capability.
The nearly 30 fashion shows at CENTRESTAGE will also feature such brands as 45R, anagram, ANTEPRIMA, Aquascutum, ARTHUR LAM, ATSURO TAYAMA, Charmante, Galtiscopio, HARRISON WONG, HIDY N.G., initial, i.t., JNBY, KENAXLEUNG, KOYO, LOOM LOOP, LU LU CHEUNG, Marimekko, MOISELLE and more.
20+ seminars and networking activities: Sharing new developments, new trends
Apart from fashion shows, the HKTDC has invited forecasting experts from WGSN and Fashion Snoops to analyse fashion and retail trends for the coming year. At another seminar, the designers participating in CENTRESTAGE ELITES will discuss and share ideas on Asia's design influence on international styles and trends. YDC VIP judge Hiromichi Ochiai will likewise share his creative journey with visitors to the show.
During the event, there will also be thematic seminars to help businesses grasp the latest developments in the global market. These include "Technology Trends Transforming the Fashion Industry", "Innovation and Technology Symposium 2016" and a panel discussion on "A More Sustainable Fashion System: Is Digital Disruption Fuelling Positive Change?"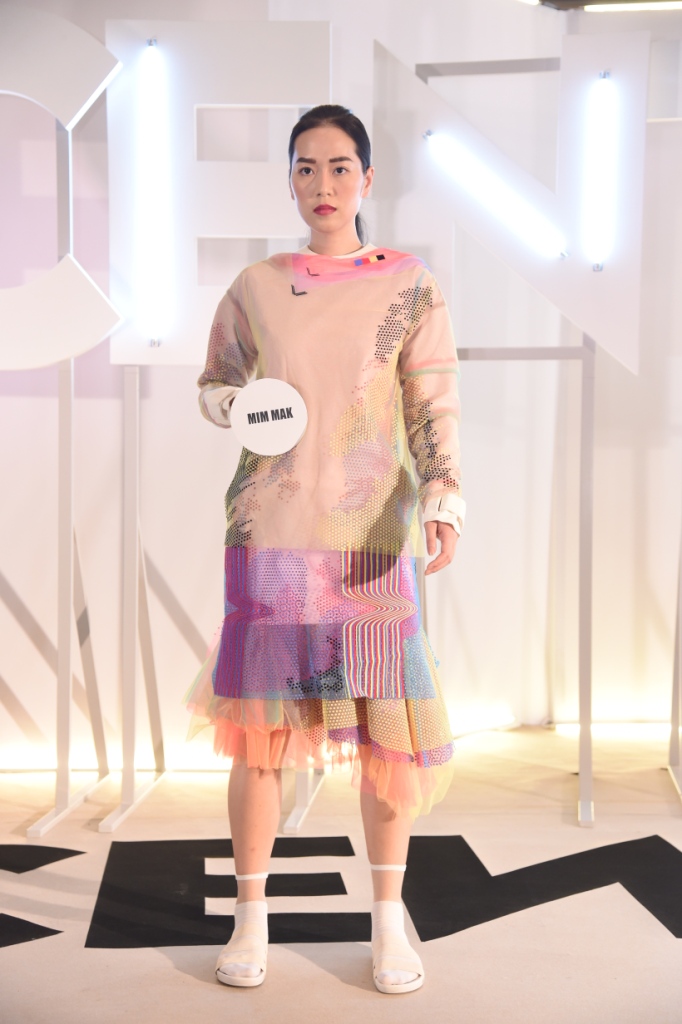 Hong Kong in Fashion: citywide participation
CENTRESTAGE is set to become a signature fashion event for the region showcasing top-notch creativity in Asia and drawing close attention from fashion enthusiasts. To take CENTRESTAGE outside the HKCEC and share the excitement of the fashion industry with the public, the HKTDC is launching a citywide campaign "Hong Kong in Fashion". The campaign, which will run from today until 25 September, features more than 80 activities organised with support from more than 90 partners, including fashion and design institutions, renowned fashion brands, malls, hotels and restaurants. The activities are open to all fashion lovers.
The HKDC will organise "Fashion PMQ" from 7 to 19 September. Elina Lee said the event will feature 40 local fashion and accessories designers, with an aim to facilitate the development of Hong Kong's fashion industry. Fashion Mart (9-11 September) will be the highlight, while the HKDC has arranged a number of Fashion Crossover Pop-ups at various PMQ studios from 7 to19 September to feature collaborations or crossover items by fashion designers from different disciplines.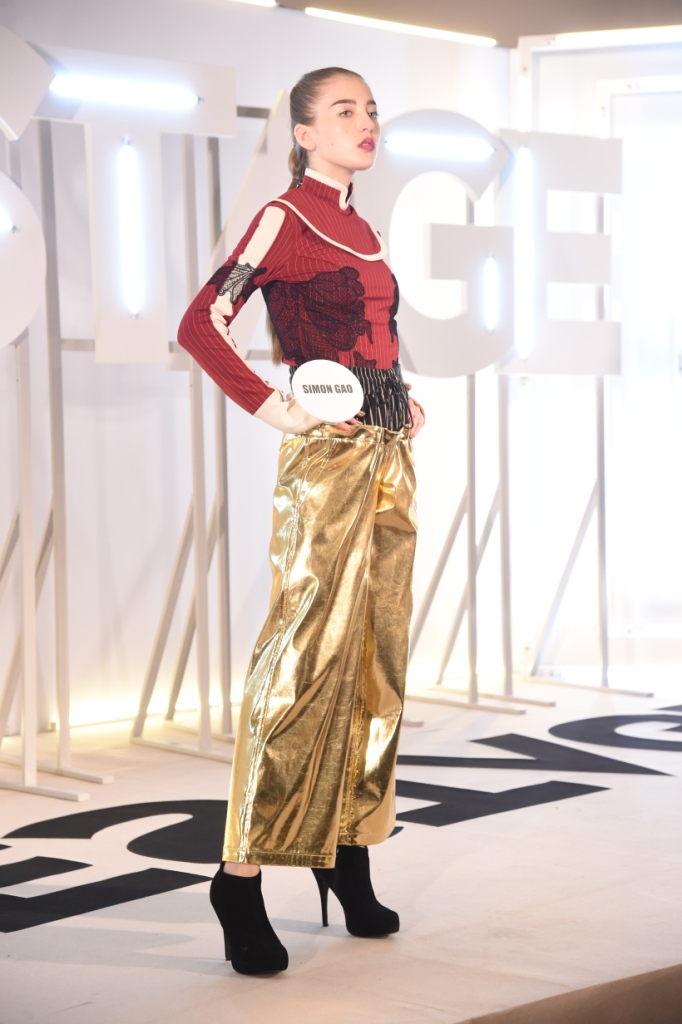 The Footwear Design Competition, organised by The Federation of Hong Kong Footwear Ltd. and co-organised by the HKTDC, has helped to nurture many talented footwear designers over the years. This year's awards presentation ceremony and winning entries parade will be held as a "Hong Kong in Fashion" event on 2 September at the concourse of the apm shopping mall in Kwun Tong.
Other public activities include the Street Snap Competition. From now until 25 September, participants can upload a personal fashion styling snapshot to Instagram (#CENTRESTAGEHK) for a chance to win a total of more than $100,000 worth of gifts. For details of the many "Hong Kong in Fashion" activities, please visit: centrestage.com.hk/hkinfashion
The last day of CENTRESTAGE (10 September) will be "OPENSTAGE", which will be open to public visitors aged 12 or above free of charge. Members of the public will have the chance to experience this major fashion industry event and check out the latest designs from leading brands. Individual exhibitors will retail their discounted products, offering fair visitors more shopping fun.
CENTRESTAGE website: http://centrestage.com.hk
The Hong Kong Young Fashion Designers' Contest webpage: www.fashionally.com