Chennai, 28.09.2018
With a view to spruce up the operational efficiency of the Marine Dockyard and to ensure faster turnaround of vessels for seamless operations, Cochin Shipyard Ltd (CSL) & the Andaman & Nicobar Administration have entered into an MoU whereby CSL shall take up the 'Operation & Maintenance of the Marine Dry-Dock" at Port Blair. Under the ambit of this MoU, CSL shall assist the Administration in (a) Setting up of Ship repair Eco-system at A&N islands, (b) Augmentation & Modernization of Marine Dockyard and (c) Skill Development & Training schemes for A&N Islands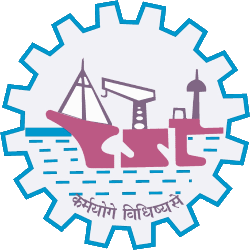 The MoU signed, by Shri Madhu Nair, CMD CSL & Smt Ankita Mishra Bundela, IAS, Commissioner Cum Secretary (Shipping), A&N Administration, in the presence of Shri Gopal Krishna, IAS, Secretary to the Govt. of India, Ministry of Shipping and Shri Satinder Pal Singh, IPS, Joint Secretary to the Govt. of India, Ministry of Shipping.  CSL has also signed a MoU with Andaman & Nicobar Administration in Dec 2016, for repair of large sea-going vessels owned by them and is already in effect.
The Andaman and Nicobar Islands, one of the seven union territories of India, are a group of islands at the juncture of the Bay of Bengal and Andaman Sea. It comprises two island groups, the Andaman Islands and the Nicobar Islands. The territory's capital is Port Blair. The islands have a key position in India's strategic role in the Bay of Bengal and the Malacca Strait.
The local population and the islands economy are heavily dependent on water transport. The Administration owns & operates around 84 Nos Mainland-Island & Inter-Island vessels for passenger/ cargo transport. While the bigger ships are capable of traversing the sea to Mainland India for repairs, the remaining ships & vessels are dependent on the facilities in the island for their maintenance & upkeep, which is handled by the Directorate of Shipping Services through its Marine Dockyard Facility at Port Blair.