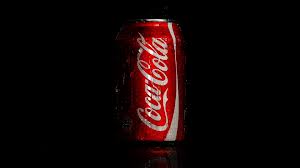 Coca-Cola pledges US$ 100,000 social investment for projects developed by young entrepreneurs and activists in more than 200 cities across the world

Funding to incentivize Global Shapers in global competition for most impactful and "scalable" projects

Global Shapers are 20 to 30 years old and take part in World Economic Forum initiatives as "positive disruptors" of global policy discussions
Davos-Klosters, Switzerland, 22 January 2013 – The Coca-Cola Company today announced US$ 100,000 of funding for a major World Economic Forum initiative aimed at helping exceptional young people take action on issues they care about in more than 200 cities worldwide.
The funding is offered in a competition aimed at more than 1,700 entrepreneurs, social activists and "positive disruptors" who make up the Global Shapers Community. It will provide seed financing for Shapers' projects that address some of the most pressing problems in their communities. To win, Shapers must demonstrate the benefits of their initiatives over the next 12 months. The winning project will be granted US$ 50,000 to expand its reach, while five additional projects will each be granted US$ 10,000 to sustain and expand their efforts.