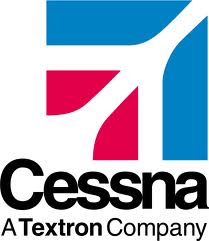 WICHITA, Kan., Aug 1, 2013 – Cessna Aircraft Company, a Textron Inc. (NYSE: TXT) company, today announced Lannie O'Bannion as its regional vice president of Sales for the Midwestern U.S. and Canada. Based in Wichita, O'Bannion will report directly to Kriya Shortt, senior vice president of Sales, and will be responsible for representing the broad range of Citation products to customers.
Most recently, O'Bannion served as business leader for Cessna's Caravan product line, during which time he achieved multiple years of product growth in a challenging market. Since starting his career with Cessna in 1995, O'Bannion has gained broad experience with the Citation product line and demonstrated proven leadership capabilities by advancing through a variety of customer-focused positions within the Citation team and throughout Cessna.
"I'm thrilled to have Lannie join the sales leadership," said Shortt. "His extensive understanding of our products, customers and company uniquely positions him to provide strategic vision and leadership to his team and ensure Cessna is meeting customer needs."
"It's an outstanding opportunity to step into this new role and empower a team to act not only on Cessna's behalf, but on the customer's behalf as well," said O'Bannion. "We pride ourselves on manufacturing and delivering aircraft that exceeds customer expectations. Delivering on the Cessna promise is what we are here to do, and I'm happy to be able to lead a team that delivers on that every day.
A key focus under Shortt's leadership has been continued growth of Cessna's global sales force. O'Bannion joins the worldwide sales leadership team with more than 100 years of combined experience at Cessna, comprised of Bob Gibbs, Latin America; Bill Harris, Asia-Pacific; Tom Perry, Europe, Middle East, Africa, Rob Scholl, North America, Eastern U.S. and Henry Yandle, North America, Southwest/Western U.S.
About Cessna
Cessna is the world's leading general aviation company. Since its inception in 1927, Cessna has designed, produced and delivered nearly 200,000 airplanes around the globe. This includes 6,500 Citation business jets, making it the largest fleet of business jets in the world. Today, Cessna has two principal lines of business: aircraft sales and aftermarket services. Aircraft sales include Citation business jets, Caravan single-engine utility turboprops, single-engine piston aircraft and lift solutions by CitationAir. Aftermarket services include parts, maintenance, inspection and repair services. In 2012, Cessna delivered 571 aircraft, including 181 Citation business jets, and reported revenues of $3.111 billion. More information about Cessna Aircraft Company is available at cessna.com.
About Textron
Textron Inc. is a multi-industry company that leverages its global network of aircraft, defense, industrial and finance businesses to provide customers with innovative solutions and services. Textron is known around the world for its powerful brands such as Bell Helicopter, Cessna Aircraft Company, Jacobsen, Kautex, Lycoming, E-Z-GO, Greenlee, and Textron Systems. More information is available at textron.com.