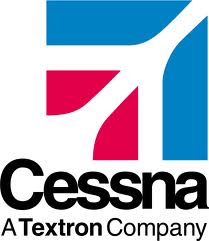 FRIEDRICHSHAFEN, Germany, April 9, 2014 – Cessna Aircraft Company, part of the Textron Aviation segment of Textron Inc. (NYSE:TXT), is celebrating the milestone delivery of the 100th Cessna Grand Caravan EX.
The aircraft has been supplied to Hussain Ali Rashid Almoalla for use at his aviation club in the United Arab Emirates. Mr Almoalla, who also owns a Cessna Skylane and Cessna Stationair, is personally flying the Cessna Grand Caravan EX back to his home base in Abu Dhabi, a trip covering 9,000 nm.
"The Cessna Grand Caravan EX, which was announced in 2012, is synonymous with versatility," said Christi Tannahill, senior vice president, Turboprop Aircraft. "The increased horsepower and configurable interior has resonated strongly with our customers around the world. Reaching this milestone delivery speaks to the strength of the program and the confidence our customers have in the product."
"I am delighted to add the Cessna Grand Caravan EX to our current fleet," said Almoalla. "The Cessna Grand Caravan EX is reliable, efficient and ideal for my needs. My expectations of this aircraft have far been exceeded. I am very impressed with the power it displayed on the first flight, as well as its ease of maintenance, impressive Garmin G1000 avionics and spacious interior. It is abundantly clear I have made the right decision."
Powered by the Pratt & Whitney Canada PT6A-140 engine, the Cessna Grand Caravan EX boasts a 38 percent improvement in the rate of climb of the Grand Caravan, a 350-foot reduction in takeoff roll and a 10-12 knot cruise speed improvement over average.
The first 100 units of the Grand Caravan EX have been delivered around the world for diverse missions, including travel companies in the Hawaiian and the Caribbean islands, construction and energy companies in the U.S., and aid organizations on wildlife rescue missions in Africa.
ABOUT TEXTRON AVIATION
The Textron Aviation segment is the leading general aviation authority and home to the iconic Beechcraft, Cessna and Hawker brands which account for more than half of all general aviation aircraft flying. Textron Aviation includes the businesses of Cessna Aircraft Company and Beechcraft Corporation, bringing together decades of unmatched experience in designing, building and supporting airplanes. It provides the most versatile and comprehensive general aviation product portfolio in the world through five principal lines of business: business jets, general aviation and special mission turboprop aircraft, high performance piston aircraft, military trainer and defense aircraft, and a complete global customer service organization. Its broad range of products include such best-selling aircraft as Citation and Hawker business jets, King Air and Caravan turboprops and T-6 military trainer aircraft, all of which are backed by the industry's largest global service network.
About Textron Inc
Textron Inc. is a multi-industry company that leverages its global network of aircraft, defense, industrial and finance businesses to provide customers with innovative solutions and services. Textron is known around the world for its powerful brands such as Bell Helicopter, Cessna, Beechcraft, Hawker, Jacobsen, Kautex, Lycoming, E-Z-GO, Greenlee, and Textron Systems. For more information visit: www.textron.com.
Certain statements in this press release are forward-looking statements which may project revenues or describe strategies, goals, outlook or other non-historical matters; these statements speak only as of the date on which they are made, and we undertake no obligation to update or revise any forward-looking statements. These statements are subject to known and unknown risks, uncertainties, and other factors that may cause our actual results to differ materially from those expressed or implied by such forward-looking statements, including, but not limited to, the efficacy of research and development investments to develop new products or unanticipated expenses in connection with the launching of significant new products or programs; the timing of our new product launches or certifications of our new aircraft products; our ability to keep pace with our competitors in the introduction of new products and upgrades with features and technologies desired by our customers; changes in government regulations or policies on the export and import of our products; volatility in the global economy or changes in worldwide political conditions that adversely impact demand for our products; performance issues with key suppliers or subcontractors; difficult conditions in the financial markets which may adversely impact our customers' ability to fund or finance purchases of our products; and continued demand softness or volatility in the markets in which we do business.