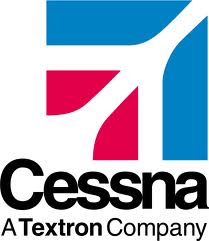 FRIEDRICHSHAFEN, Germany, April. 9, 2014 — Cessna Aircraft Company, part of the Textron Aviation segment of Textron Inc. (NYSE:TXT), is showcasing its latest aircraft to the European market at the AERO Friedrichshafen trade show in Germany this week. Aircraft on display include the Cessna Citation M2 business jet, Cessna Grand Caravan EX utility turboprop and Cessna TTx high-performance single-engine aircraft.
"We have several exciting products launching in Europe this year – we expect the Citation M2, Cessna Grand Caravan EX and Cessna TTx to all achieve European Aviation Safety Agency (EASA) type certification in 2014," said Tom Perry, vice president of sales, Europe. "Each aircraft brings distinctive capabilities to the European market and we anticipate they will be extremely popular with our customers."
The Citation M2 has a maximum cruise speed of 400 knots true airspeed (460 miles per hour) and a range of 1,300 nautical miles. The aircraft can operate at airports with runways as short as 3,250 feet and will climb to 41,000 feet in 24 minutes.
Perry continues: "There is already significant interest in the Citation M2 from our European customers. Customer feedback has indicated a strong demand in Europe for a Citation with the size, speed and range of the Citation M2."
The Cessna TTx is the world's fastest certified single-engine fixed-gear aircraft. The TTx is a high-performance composite airplane designed for advanced pilots, with progressive technology and luxury interiors. The TTx is the first aircraft to be equipped with the Garmin G2000® avionics system, featuring a glass cockpit with dual 14.1-inch (35.81 cm) high-definition displays and touch screen controls.
"The TTx is a popular choice for advance single-engine pilots seeking jet-like performance," said Brian Steele, business leader for the Cessna TTx. "The aircraft's speed and luxury is set to be a winning combination in Europe and we look forward to introducing the TTx to the market when the aircraft receives EASA certification later this year."
The Cessna Grand Caravan EX offers operators a 38 percent improvement in the rate of climb over the Grand Caravan. The aircraft has an appeal to "hot and high" operators in many remote parts of the world, allowing for missions in more remote, mountainous areas.
"The aircraft has shown itself to be the ideal solution for safely getting people or cargo into places other aircraft simply cannot go," said Jeff Umscheid, business leader for the Cessna Caravan. "We anticipate the Cessna Grand Caravan EX being just as popular with European operators as with the rest of our global customer base."
Cessna is exhibiting at AERO Friedrichshafen in Hall A3, stand 127.
 About Textron Aviation
The Textron Aviation segment is the leading general aviation authority and home to the iconic Beechcraft, Cessna and Hawker brands which account for more than half of all general aviation aircraft flying. Textron Aviation includes the businesses of Cessna Aircraft Company and Beechcraft Corporation, bringing together decades of unmatched experience in designing, building and supporting aircraft. It provides the most versatile and comprehensive general aviation product portfolio in the world through five principal lines of business: business jets, general aviation and special mission turboprop aircraft, high performance piston aircraft, military trainer and defense aircraft, and a complete global customer service organization. Its broad range of products include such best-selling aircraft as Citation and Hawker business jets, King Air and Caravan turboprops and T-6 military trainer aircraft, all of which are backed by the industry's largest global service network. For more information, visit textronaviation.com.
About Textron Inc
Textron Inc. is a multi-industry company that leverages its global network of aircraft, defense, industrial and finance businesses to provide customers with innovative solutions and services. Textron is known around the world for its powerful brands such as Bell Helicopter, Cessna, Beechcraft, Hawker, Jacobsen, Kautex, Lycoming, E-Z-GO, Greenlee, and Textron Systems. For more information visit: www.textron.com.
Certain statements in this press release are forward-looking statements which may project revenues or describe strategies, goals, outlook or other non-historical matters; these statements speak only as of the date on which they are made, and we undertake no obligation to update or revise any forward-looking statements. These statements are subject to known and unknown risks, uncertainties, and other factors that may cause our actual results to differ materially from those expressed or implied by such forward-looking statements, including, but not limited to, the efficacy of research and development investments to develop new products or unanticipated expenses in connection with the launching of significant new products or programs; the timing of our new product launches or certifications of our new aircraft products; our ability to keep pace with our competitors in the introduction of new products and upgrades with features and technologies desired by our customers; changes in government regulations or policies on the export and import of our products; volatility in the global economy or changes in worldwide political conditions that adversely impact demand for our products; performance issues with key suppliers or subcontractors; difficult conditions in the financial markets which may adversely impact our customers' ability to fund or finance purchases of our products; and continued demand softness or volatility in the markets in which we do business.