​Three-day Baisakhi Mela presented by Punjabi Academy and Department of Art Culture & Languages, Govt of Delhi, begins April 10
Singers Harshdeep, Hardy Sandhu, Ami Virk, Master Saleem, Shipra Goyal and Vatsala Mehra to light up the cultural evenings with Punjabi folk and Sufi Music
New Delhi, 9 April, 2015: A colorful countryside, scrumptious cuisine, music that is boisterous and with an infectious zest for life! These are some characteristics we tend to associate with the beautiful culture of Punjab. The people of Delhi will get a taste of this and much more at a three-day cultural celebration this week.
As Punjabis all around the world mark the beginning of a new calendar with the harvest Festival of Baisakhi, Delhi will have its own festive event with the annual Baisakhi Mela that begins on April 10.
From food to music, to art and culture, the three-day Baisakhi Mela will showcase the versatile vibrancy of the land of five rivers at the Indira Gandhi Centre for the Arts. The Festival is presented by Punjabi Academy and Department of Art, Culture & languages, Government of Delhi.
In an atmosphere set up to replicate the typical setting of a vibrant Punjabi village, different facets of Punjabi life will be put on display. You will have the best exotic food from Punjab and the most authentic arts and artefacts such as Phulkari, Nale Parande, Bangles, inlaid wooden Furniture & Punjabi Juttis to give your wardrobe an ethnic look.
Besides delectable food and attractive artefacts, the Festival will also be enriched with beautiful cultural programmes such as Gatka, Bazigar, Dhadi, Naqal, Gidha, been, algoza dhol and Bhangra.
While the day-time will be dedicated to food and traditions; the evenings will come to life with musical performances by some well-known Punjabi singers who will showcase different facets of Punjabi music, from Pop, Bhangra to Sufi and Folk Music.
"If you live in Delhi, you live in the midst of a thriving Punjabi community. The Punjabi food and culture is bound to touch you in many ways. However, the urban shift of Delhi means we never get a glimpse of a true Punjabi setting, which is ethnic in every way. Punjabi culture is a rich tradition and this annual Festival is a vehicle that gives us an opportunity to present these beautiful forms of Punjabi Art and Culture," says  Secretary, Art, Culture & Languages, Government of Delhi.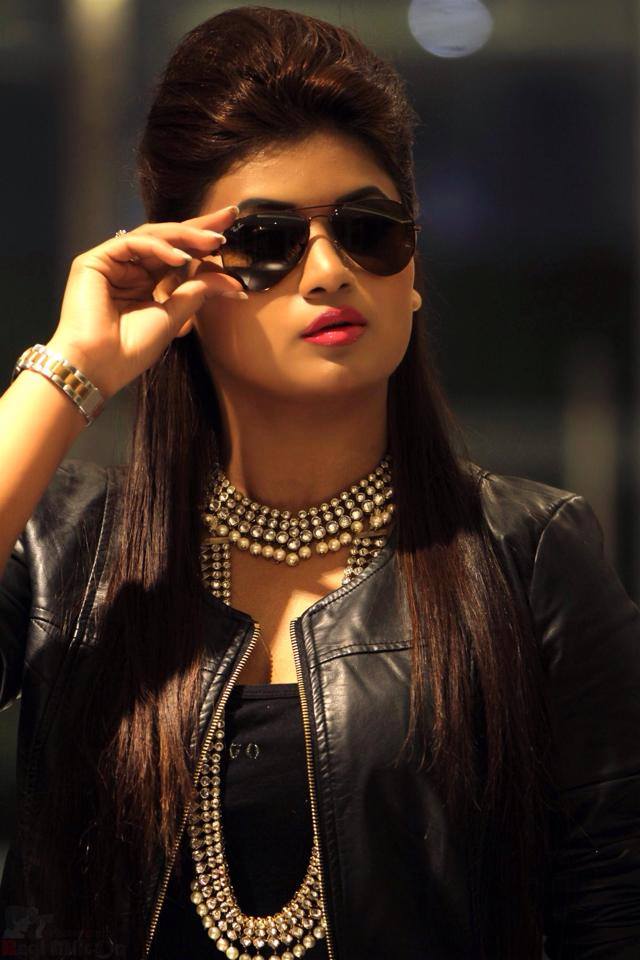 "Through the Baisakhi Festival, we try to re-create every aspect of Punjabi life in a traditional setting of a Punjabi Mela where the traditional artefacts of Punjab are displayed and sold. The Phulkari, the Punjabi juttis, the wooden furniture designs are hardly ever seen in our everyday urban lives and the Baisakhi Festival is the place where you can find them. Well-known singers of different genres will come together to present the wide and versatile facets of Punjabi music, be it the soulful Sufi music that talks about the sufi saints of Punjab, or the foot tapping bhangra, pop music, every musical form from Punjab is inspiring," says Mr. Jawahar Dhawan, Secretary, Punjabi Academy.
On the opening evening of the Festival well-known Punjabi singers Shipra Goyal and Master Saleem will regale the audience, while Vatsala Mehra and Harshdeep will perform to soulful Punjabi music on the second day of the festival. The last cultural evening will see popular Punjabi singer-actors Hardy Sandhu, and Ami Virk light up the cultural evenings.
So, gear up to celebrate this Baisakhi with a Punjabi 'tarka' to remember.
About Punjabi Academy
Delhi after independence emerged as a cosmopolitan city of diverse cultures and languages. It has always been the endeavour of the Delhi Govt. to provide all possible facilities for the development and promotion of different languages and projection of the composite culture of Delhi. Thus, the Delhi Govt. established the Punjabi Academy in September, 1981 to propagate and promote Punjabi language, literature and culture as an integral part of composite culture of Delhi.
Ever since its inception, the Academy has been playing a catalytic role in the propagation of Punjabi literary and cultural activities, in the spheres of music, folk dances, seminars, symposia, short story, poetry, novel, literary criticism, drama etc. where it has assumed a significant role and status of the premier organization in the field of Punjabi culture.
Please visit www.punjabiacademy.com for more information.