Swiss watch brand Carl F Bucherer has recently signed Swiss soccer star Ricardo Rodriguez as an ambassador. Throughout his career, Ricardo Rodríguez relied on his passion, skill, and precision to make a difference out on the field, these same qualities are just as important in the world of watchmaking. Now, Carl F. Bucherer and the Swiss national soccer player have joined forces in a strong partnership.
About Ricardo Rodriguez :
A tenacious left back with Spanish and Chilean heritage, Ricardo Rodríguez grew up in Zurich. He signed his first professional c ontract with FC Zürich in 2010 before moving t o VfL Wolfsburg in 2012. He has been a regular on the Swiss national team since 2011 and, in 2014, was voted Swiss player of the year. His talents soon brought him to the attention of Europe's leading soccer clubs, and he signed with Italian giants, AC Milan, in 2017.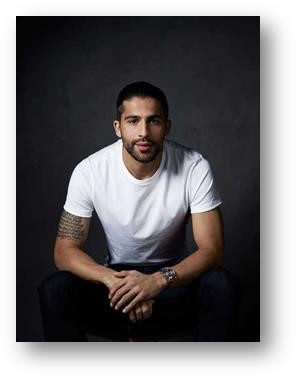 About Carl F Bucherer:
Carl F. Bucherer is an internationally renowned Swiss watch manufacturer founded in 1888 in the city of Lucerne. The independent manufacturer of watches for the luxury segment is part of the Bucherer Group and is headed by Jörg G. Bucherer, representing the third generation of the Bucherer family at the helm of the company. Sascha Moeri has been CEO of Carl F. Bucherer since 2010. The company has a global presence in more than 25 countries, with 200 employees worldwide and branches in China, Germany, Hong Kong, Japan, Taiwan, and the United States, including a number of internatio­nal distribution partners.