23rd August 2017, Mumbai: Capital First a leading Indian Financial Institution which provides debt financing to MSME's and consumers in India launched its Capital First Scholarship Program under which the company will grant 1 lakh p.a. as a scholarship to meritorious students from economically backwards sections of the society. Capital First will sponsor about 100 deserving students whose annual family income is less than INR 6 lakhs p.a.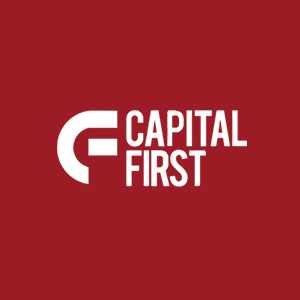 Students who will begin their MBA program in the academic year 2017-18 will have to fulfill certain criteria, create an account on the portal and complete the formalities required for the online application. Post the registration process, candidates are required to provide their personal details, academic records and upload necessary documents. Applications will be reviewed by Capital First Limited and the final intimation will be sent through a mail or can be viewed on the portal as well. The program has received a tremendous response with the company receiving over 500 applications so far.
The successful beneficiaries will be evaluated periodically from time to time to ensure the beneficiary fulfils his/her dreams by taking the program seriously. More information about the program is available on the website: http://www.capitalfirst.com/capital-first-scholarship
 "I believe there are a number of meritorious students in India who can get a higher education on merits but cannot afford it. Such students need assistance. We aim to assist such deserving students to aspire more and achieve more. We will not conduct any interviews for students for admission to this program- merit and economic status are the only criteria. We look forward to welcoming our next batch of aspirants."  said Mr. V Vaidyanathan, Founder and Chairman, Capital First Limited.
About Capital First Limited:
Capital First Limited is a financial institution specializing in MSME and Consumer financing supported by proprietary credit evaluation methodologies and strong credit scoring platform. The Company also offers loans to salaried consumers and small enterprises primarily for Home Loans, Two Wheeler Loans, Durable Loans, working capital, short term business needs and for consumption. The Company has a high long term credit rating of AAA by reputed Credit Rating agencies. The Company has a Board comprising of reputed professionals with many decades of rich experience in the corporate sector. The company has financed over Rs. 30,000 crores to over 4 million customers.