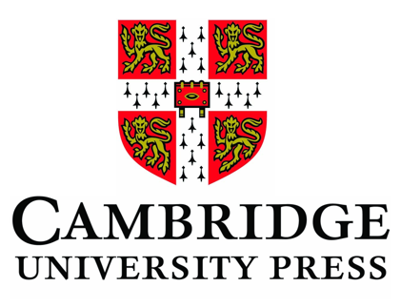 New Delhi, June 7th 2016 Naukri.com and Cambridge University Press today signed an agreement to offer Business English certificate examinations to registered candidates of Naukri.com. Candidates can prepare with official preparation learning material from Cambridge University Press and take an exam to get an international certification from Cambridge English Language Assessment. Candidates can buy this course material through Naukri's learning platform.
The Business English certificate shows employers that the candidate has a good knowledge of English for practical, everyday use in business. Recognised globally – by top multinational corporations, education institutions and business schools, the candidates will have the opportunity to improve their career opportunities with globally recognised English Language Skills.
Speaking about the collaboration, Mr Ratnesh Kumar Jha, MD, South Asia Cambridge University Press said 'India is progressing fast onto the development scale and the need for trained, skilled employees has shot up. India's rich manpower resource has paved way for this boon; knowledge of English language has become extremely essential for employee as a life skill and a certification in this field can open up many avenues not only in India but also internationally. I am very happy to collaborate with Naukri.com and hope this would benefit the candidates in shaping their careers.'"
Vivek Jain – Head Fast Forward Business & Chief Product Officer said Skill development is an important part of career progression and learning.naukri.com is a platform for enabling learning opportunities for every profession. I am sure that this partnership with Cambridge University Press will act as a catalyst to chart successful careers for candidates on Naukri.com. Through this initiative, our endeavour is to enable millions of candidates to acquire professional grade English language skills along with easy reach of technology'
The test is designed to be delivered by Cambridge University Press in both, online and pen and paper format. Candidates interested in taking the test need to get themselves registered on www.learning.naukri.com
About Cambridge University Press India
Cambridge University Press is part of the University of Cambridge. The Press's mission is to 'Unlock people's potential with the best learning and research solutions'.
Cambridge University Press provides educational and academic materials to learners across India and South Asia. The Press has had its presence in South Asia for more than a decade with significant contribution to academic research, journals and academic works.
The focus of the Press has been to develop content that directly impacts skill based industry, research based publishing and learning solutions in K through 12 for the new age learners as well as every other English learning teaching program. It publishes, in both print and digital media, original titles in three major areas of study: academic, education (school) and ELT (English Language Teaching).
Cambridge University Press is committed to finding innovative ways to inculcate higher standards of English in their teaching, learning and assessment. They create curriculum based content for teachers and learners and intends to host several discussions, nationally, highlighting the importance of English skill requirements with adequate quality for teachers, learners and the industry in India.
Headquartered in New Delhi, Cambridge University Press has eight regional offices in India including offices in Hyderabad, Chennai, Kolkata, Mumbai, Bangalore and Thiruvananthapuram. CUP serves all of South Asia: India, Pakistan, Nepal, Bangladesh, Bhutan, Sri Lanka, Afghanistan and Maldives.