Give the festival season an elegant twist with the stunning Charisma Twist  that is custom craft to entwine around the wrist of the elegant woman with a captivating charm
This attractive, original and original triumph of watchmaking design, takes inspiration from the world of fashion, featuring a very trendy style with a wraparound strap.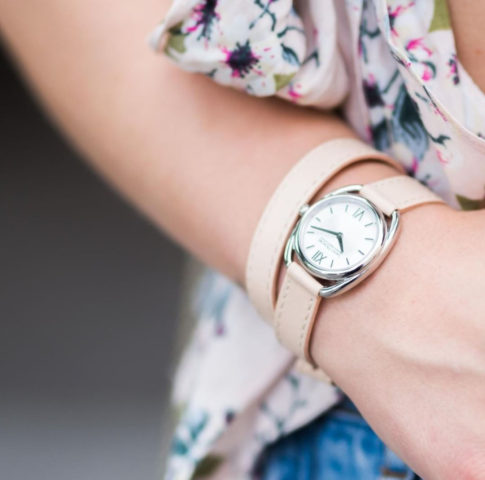 The new interchangeable wraparound bracelets are available in pastel shades, which are very fashionable this year.
Green, salmon, orange, and more: the brand plays on summery colours while also offering a more traditional palette of black, white and brown straps. Each bracelet, adorned with white overstitching, features a simple yet ingenious system that makes it easy to change colours in the blink of an eye.
With a 26 mm case specifically redesigned for the Twist, this piece still has all the features of the model launched in 2016: a streamlined design with a silver satin-finish dial and two arches that embrace the contours of the round case.
Other details that add finishes touches to the charm of this piece are the black onyx cabochon that adorns the crown and the centre of the dial that reflects the case structure.
For trend lovers, SAINT HONORE is changing the codes: a more affordable watch, high-quality French production, a bold colour palette…
A watch with a "Magic Touch" twist!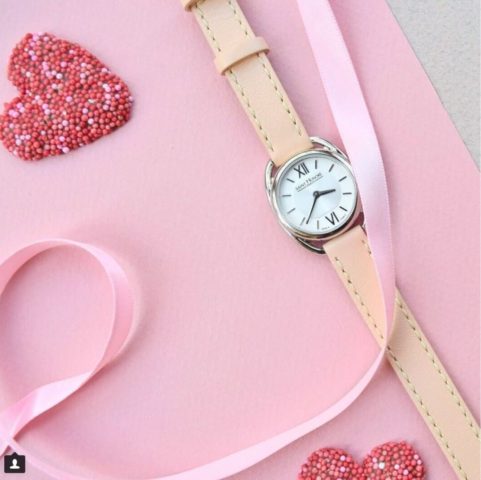 CHARISMA "TWIST" technical details:
Stainless steel case, 26 mm
Sunray satin finishes dial
Green, salmon and orange interchangeable and double loop leather straps: on deploying buckle
About SAINT HONORE:
Since 1885, SAINT HONORE has been synonymous with the famous "Paris style" and has been manufacturing collections of unrivalled creations.
Throughout the world, its elegant style and watchmaking expertise attracts lovers of contemporary design. Offering all the assurance of Swiss Made quality, its timepieces have a unique character and are crafted in the finest materials with eye-catching details. SAINT HONORE offers watches, jewellery and accessories that continue to fulfil the desires of the day. At its two manufacturing sites, SAINT HONORE brilliantly combines craftmanship and a passion that remains as fresh as ever.
With a strong emphasis on innovation, SAINT HONORE has created the "EclairTM" finish, the rotating monogram, the panoramic glass and one of the first Tourbillon watches for women. These innovations feature on the leading timepieces in the collection: Opera, Orsay, Coloseo and Haussman.  In 2015, SAINT HONORE celebrates its 130th anniversary with brio, and today is a rapidly-growing brand represented in more than 60 countries, recognised for its distinctive style.