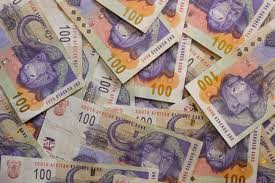 South African companies, including foreign companies based in South Africa, stand to benefit from relaxed cross-border financial regulations and tax requirements, Finance Minister Pravin Gordhan announced in Cape Town on Wednesday.
Delivering his 2013 National Budget speech in Parliament, Gordhan said that outward investment reforms that applied as part of a new set of "gateway to Africa" reforms would also apply to companies seeking to invest in countries outside of Africa, including in the BRICS (Brazil, Russia, India and China) countries.
 Boost for cross-border trade
These reforms include the relaxation of cross-border financial regulations and tax requirements on companies in South Africa, as well as reforms making it easier for banks and other financial institutions in South Africa to invest and operate in other countries.
Brand South Africa welcomed these moves as being in line with South Africa's National Development Plan (NDP), which acknowledges the global shift of economic power from West to East, while also highlighting the rise of Africa.
"This is an important step to enabling trade and supporting regional integration," Brand South Africa CEO Miller Matola said in a statement following Wednesday's Budget speech.
Gordhan said Africa now accounts for 18 percent of South Africa's exports, including nearly a quarter of its manufactured exports, and that the SA Reserve Bank had approved over 1 000 large investments into 36 African countries over the last five years.
Southern Africa development projects
South Africa is also helping to fund several development projects in the wider southern African region, with the Development Bank of Southern Africa (DBSA) accelerating investment into neighbouring countries, particularly in the field of electricity generation and transmission and road transport.
Added to this, South Africa's Industrial Development Corporation (IDC) last year funded 41 projects in 17 countries to the tune of R6.2-billion. Most of these projects were in industrial infrastructure, agro-processing and tourism.
State company Eskom was also now considering investing in several regional generation and transmission projects outside South Africa.
Gordhan said there was a proposal to pool the foreign exchange reserves of the five BRICS member countries, with the idea of using this to support one another in times of balance of payments or currency crisis. Brazil, Russia, India, China and South Africa collectively hold reserves of US$4.5-trillion.
He said work was under way to create a trade and development insurance risk pool, with the aim of setting up a sustainable and alternative insurance and reinsurance network for BRICS members.