Mumbai, India, September 26, 2017: India's biggest ever Blockchain event, "Blockchaining India's Digital Future – Blockchain and ICO", concluded on a highly successful note in Mumbai. The day-long event aimed to increase awareness and knowhow on blockchain technology and its implementation across various sectors of the Indian economy.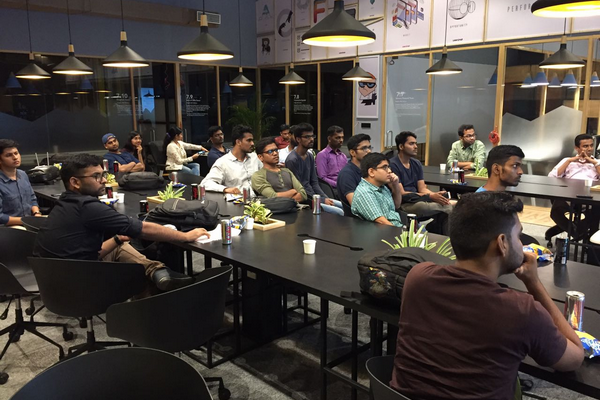 Blockstein and Innov8 in association with Indian Blockchain Council have planned to conduct a series of such events to shed more light on different aspects of blockchain technology. In order to achieve this objective, they have partnered with In2IT Technologies, the leading IT consulting and services company to build a community over Blockchain Technology across India. The events are scheduled to take place in the next 3 months across all major cities in India including Delhi, Bangalore, and NCR, among others. The underlying idea is to open Indian Blockchain Council chapters across all major cities and build the developer and enthusiast community for Blockchain in India. The event in Delhi will be held on October 7, 2017.
As per the Deloitte-Assocham report, published in April 2017, the disruptive potential of blockchain, with its decentralised ownership, immutability, and cryptographic security, is now catching the attention of top executives across industries. Moreover, according to the global research firm MarketsandMarkets, the Blockchain market is estimated to grow from $210.2 million in 2016 to $2.31 billion by 2021. With increasing awareness regarding the huge range of benefits associated with moving their operations to the Blockchain-as-a-Service (BaaS) platform, enterprises aim to solve complex, real-life problems using blockchain platforms.
Speaking on the occasion, Vishal Nigam, Co-Founder/CEO Blockstein and Chairman Indian Blockchain Council said, "2017 should be the year where there is more implementation of products utilizing blockchain tech, and less talk about blockchain tech being the magical pixie dust that can just be sprinkled atop everything. Of course, from a customer's viewpoint, this will not be obvious as blockchain tech should dominantly be invisible – even as its features and functionality improve peoples'/business' lives. I personally am familiar with a number of large-scale blockchain tech use cases that are launching soon/2017. This implementation stage, which 2017 should represent, is a crucial step in the larger adoption of blockchain tech, as it will allow skeptics to see the functionality, rather than just hear of its promise. Blockstein is one that startup who will be launching various products and solutions within 2017 over blockchain and cryptocurrency."
The pioneering event successfully positioned itself as an interactive platform where startups, technologists, finest minds of the fintech ecosystem, thought leaders, analysts, and blockchain enthusiasts from across the globe shared their knowledge on one of the most sought after technologies in the world – Blockchain. During the event, Indian Blockchain Council (IBC) has joined hands with two startups over the conference to help them build the solutions over Blockchain. Moreover, IBC and Blockstein have got together to start the developer community for building the blockchain technology ecosystem globally.
Pravash Dey, CEO Indian Blockchain Council said "IBC and Startup India must join hands together in order to build the most stable blockchain ecosystem across the world. IBC being the official chapter for Blockchain Technology across country plans to join hands with all the state government in order to build the solutions over it. We are also now focusing over the Smart Cities and how blockchain will be an effective technology that can be helpful to build better solution for the Smart Cities."
About In2IT Technologies
In2IT is a global technology services firm focused on providing IT Consultancy, Application Development and Maintenance, Technology Infrastructure Services, Programme and Project Management as well as Future Edge Services to its Clientele. In2IT constantly drive towards anticipating the rapidly changing technology landscape and the impact on clients.
They are technology practitioners who work along with customers to help streamline processes, ensure optimal usage of deployed solutions and deliver a high performance customer-centric service. They are driven by a passion to build innovative businesses for their clients. Through its internal training academy, In2IT is committed to continuous learning and giving our practitioners freedom to innovate.
In2IT Technologies have offices across USA, South Africa, India, Singapore, Australia and Kenya to name a few. The company is focused on Social Media, Mobility, Analytics and Cloud (SMAC), Managed Services and Remote Infrastructure Management (RIM). In2IT is a CMMI Level 3, ISO 9001:2008, ISO 27000 and ISO 20000-1 certified company. To know more please visit website of In2IT Technologies http://in2ittech.com/