SophiaTX now stands alongside the likes of 231 organisations based in 25 countries who belong to the Hyperledger blockchain consortium
Zurich/Lupfig, Switzerland, 25th April, 2018– Blockchain platform SophiaTXhas joined Hyperledger, an open source collaborative effort made up of 231 organisations, and will now work to advance blockchain across a number of different industries.
Hosted by The Linux Foundation, Hyperledger is an open source group made up of tech, finance, banking and manufacturing professionals who aim to improve blockchain technologies in different fields. SophiaTX is a blockchain platform and marketplace currently on a mission to drive blockchain adoption in businesses of all sizes – such as the recently announced collaboration with EY (Ernst and Young) – and therefore being a part of Hyperledger will only increase their reach across different fields.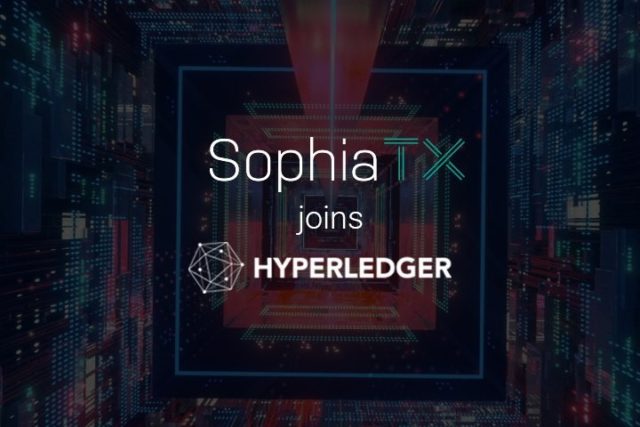 SophiaTX joins the likes of Ripple, KompiTech, Tradeshift, AlphaPoint, BBVA, Blockchain, PWC, Sberbank, SecureKey, and Wipro, to help reshape business models by utilizing the blockchain.
The move will see SophiaTX contribute its blockchain solutions to the group, as well as build new relationships with industry leaders and keep them in the loop with the latest blockchain developments. SophiaTX will be able to leverage its project's global reach, collaborate with others on the platform and prove the effectiveness of using blockchain in big and small companies alike.
CEO Jaroslav Kacinasaid: "It is incredibly exciting to have joined this consortium. Being part of Hyperledger gives us the opportunity to work with other leaders in our field, and together move blockchain technology into the mainstream. Hyperledger has already proven itself as a vital player in promoting blockchain across a number of industries; we look forward to showing the group what SophiaTX has to offer."
The move is important as a number of companies across different industries, including gaming, banking, and healthcare have now moved to Hyperledger, proving that blockchain technology is no longer an esoteric term but something that can transform the way a number of industries work.
About SophiaTX:
SophiaTXis a blockchain platform and marketplace tailored for extending traditional applications like ERP, CRM and many others with robust collaborative and decentralized blockchain capabilities. It is Open Source and contains integration APIs to SAP and other enterprise applications.
About Hyperledger
Hyperledgeris an open source collaborative effort created to advance cross-industry blockchain technologies. It is a global collaboration, hosted by The Linux Foundation, including leaders in finance, banking, Internet of Things, supply chains, manufacturing and Technology.