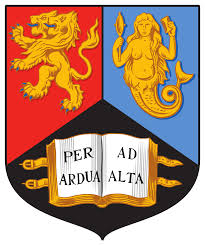 New Delhi, 17th  November, 2016: The University of Birmingham and the Sports Authority of India (SAI) have signed a new agreement to work together and help improve the sporting performance of India's athletes. Sports experts at Birmingham will work with SAI partners to develop education programmes which can be used by coaches, sport scientists and PE teachers across India. They will also identify joint research opportunities and areas of common interest, as well as teaming up to shape sports policy and the development of India's next generation of athletes at all levels of sport.
The partnership follows the successful visit of Indian sports coaches and sports scientists to the University of Birmingham in the wake of its success at the 2016 Rio Olympics. Put together by SAI, the two-week programme benefited personnel from a range of sports and science disciplines including 'India's fastest man' – 100 metres national record holder and Olympic athlete Anil Kumar Prakash.
University of Birmingham Pro-Vice-Chancellor (International) Professor Robin Mason said: "The University of Birmingham is proud to team up with the Sports Authority of India. I am delighted that our highly-respected sports experts are working successfully with the very people leading the development of sport in India.
"Birmingham welcomed its first Indian student in 1909 and we now have a great opportunity to build on our long history to create a common sporting future. We can learn much from each other and look forward to developing long and productive partnerships that draw on both Indian and British expertise to help improve the sporting performance both our countries."
The Indian Government has highlighted the importance of sport to the nation and is looking to invest in boosting India's sporting performance through SAI.
Birmingham's collaboration with SAI began in 2012 through the work of staff in its School of Sport, Exercise & Rehabilitation Sciences in 2012 and discussions held by Dr Martin Toms – the University's academic lead for this collaboration – with the Ministry of Youth Affairs & Sports and SAI about how the University could help the country's athletes boost their performance.
Director General SAI Injeti Srinivas said: "SAI is delighted to enter into a memorandum of understanding with the University of Birmingham, which is highly-regarded in the area of sports science.
"SAI looks forward to partnering  with the University of Birmingham and strengthening its coaching development programme, as well as introducing state-of-the-art scientific support in training, evaluation and preparation of its high performance athletes."
The University of Birmingham is particularly strong for sports and its School of Sport, Exercise & Rehabilitation Sciences was recently ranked as the best in the UK for Sports Science by The Times/Sunday Times Good University Guide 2017.
Birmingham has enjoyed outstanding Olympic success in 2016 with student Lily Owsley and alumna Sophie Bray winning gold in the women's hockey, whilst alumnus James Rodwell scooped silver with the Rugby Sevens – part of Team GB's record haul of 67 medals in Rio.
Olympic medallist and women's cycling coach Paul Manning MBE is a former Birmingham student, as is Paralympic cycling gold medallist Lora Turnham. Pro-Vice-Chancellor Professor Myra Nimmo is Chair of England Athletics and an Olympian herself, having competed in the 1976 Montreal games.
1