Premium brand-focused retail experience provider aims to promote its exclusive tie-up through strategic associations and nation-wide cycling events
New Delhi, August 2, 2018:– Element Retail, India's strongest fitness focused retail experience provider recently added another iconic name to its enviable list of brand associations-the Taiwan-based world's largest bicycle manufacturer Giant Manufacturers Co. With this tie-up, Element Retail, which has already developed a massive user base from its collaborations with premium brands such as Asics, Speedo and Apple, aims to offer a comprehensive, end-to-end experience to its users in the fitness domain.
Giant Manufacturers Co is the most recognized and revered name in the annals of bicycling, having been the leading manufacturer, innovator and pioneer of competitive on-road and off-road bicycles for decades now. From designing the highly efficient Compact Road bicycle framework to manufacturing the first mass-produced carbon fibre road bicycle in the world, almost every modern-day bicycling innovation owes its origins to Giant's manufacturing plants.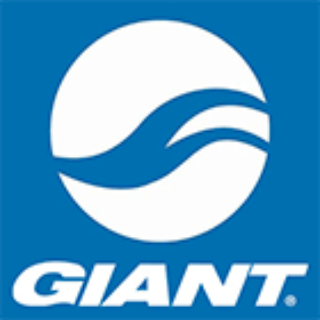 Element Retail aims to make the most of the growing consciousness regarding fitness in India by introducing Giant Manufacturers Co to the country at this opportune time. The bicycling industry is growing strongly in India, specifically in the 16-45 age group, who value it as a highly enjoyable full-body workout activity. Cycling enthusiasts are spread across tier-I and II cities, and Element Retail aims to further boost this development by strategically associating with cycling events across India.
Commenting on the association, Aditya Bafna, MD, Element Retail, said, "It is a matter of great honour for us to associate with the best brand in the world of cycling. Giant's products are a result of cutting-edge technology, optimized design and the best quality material coming together to create cycles that are not only fast, but comfortable, visually stunning and extremely easy to maneuver. Giant's bikes are a regular feature across various global cycling competitions such as Tour de France, UCI World Championships, Giro d'Italia etc. and have been endorsed by many top professional cyclists. By associating with Giant Manufacturers Co, we believe we will be able to develop a new riding culture in the country and offer the best cycling experience to cyclists all over India."
Over the next few months, Element Retail aims to implement an aggressive marketing and collaborative strategy that will include conceptualization and execution of brand new-activities centered around cycling and making Indian users aware of the massive brand value of Giant Manufacturers Co. It also plans to make the products available across a large number of offline channels to help enthusiasts get their hands on their next cool bicycle easily and zip through the streets, the 'Giant' way.
About Element Retail:
Element Retail is India's strongest premium brand retail experience provider with exclusive outlets housing brands that are category leaders in their respective segments. With iconic brands such as Asics, Speedo and Apple in its portfolio, Element Retail offers the widest range of products from these brands with complete assurance regarding quality and prompt service. It was the first franchise player to introduce exclusive outlets of high-performance Asics shoes in Mumbai and aims to continue its association with the best brands in the world and bring to Indian customers a world class experience of their beloved brands.