NASSCOM Foundation to discuss current CSR trends from across the IT-BPM Industry
NASSCOM Foundation to bring together 300+ delegates – Industry leaders, NGO heads, Government Officials, CSR thought leaders, civil society members and social innovators for the CSR Leadership Conference
Bengaluru, Dec 3, 2018: NASSCOM Foundation today, announced that it would be hosting India's largest Tech for Good driven conferences – The CSR Leadership Conference 2018 in Bangalore on the 10th and 11th December 2018 at The Leela Palace Hotel and Sterlings Mac Hotel.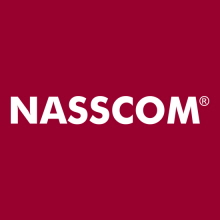 The event will be supported by Accenture, discussing Skills to Succeed. Societe Generale and Wells Fargo have also come forward to support the knowledge platform, along with Sonata Software. It will have over 300 delegates consisting of CEOs, CXOs, CSR Heads, policy makers, influencers, NGO Leads, Tech4Good champions, and social innovators come together to discuss innovative approaches to CSR and help create a roadmap to a new, developed and inclusive India.
In the five years of the mandated CSR era, India Inc. has made significant progress – from adoption to the application of the law, and now to alignment to Sustainable Development Goals (SDGs) goals. This year, the CSR Leadership Conference (CLC) will go beyond discussing intervention areas, to talk about new developments, innovative tools and disruptive ways of making the ecosystem better, more impactful and efficient.
To this end, the first day of CLC will have interactive panel discussions and impact talks on Reskilling the workforce for future, Environment protection initiatives, Collaborative Models of CSR, STEM Education, Rural Development, Reimagining Healthcare,  among others
The second day of CLC will deep dive into engaging learning experiences in Employee Volunteerism (with a session by MyGov on Self4Society), Mapping CSR to SDGs, Design Thinking for Development and Best Practices for Monitoring and Evaluation
Shri Arvind Gupta, CEO, MyGov as the Guest of Honor for the event, will share his immense knowledge and experience on how the private sector through volunteering and CSR initiatives can work with the government to help create sustainable impact. He will also talk about how corporates can align their volunteering goals to the national causes through the Self4Society portal.
The CLC has grown over the years to become the largest IT-BPM specific CSR conference. This year the CLC will host the leadership from across all relevant stakeholder groups involved in the CSR ecosystem – The IT Industry, NGOs, Social Enterprises and Ecosystem support agencies. Some of the participating organizations include – IBM, Intel, Teamlease, Labournet, Atal Innovation Mission, NSDC, Tata Strive, Accenture, Akshaypatra, ACC Limited, Cognizant, Vodafone and Deutsche Bank, Dalberg, PwC, Sattva Consulting, and Storywallahs.
The CSR Leadership Conference will have a host of networking opportunities, and enable NGOs and Corporates to find relevant partners. CLC will also host some of the best social innovation project demos.
The NASSCOM Foundation CSR Leadership Conference, therefore, promises to provide a 360-degree opportunity for all stakeholders to connect, learn from peers and experts, and strive to solve the most significant challenges facing development and diversity in India. A detailed agenda to the conference and registration details can be further referred to at www.clc.nasscomfoundation.org
About NASSCOM Foundation:
NASSCOM Foundation is a leading non-profit organization driving technology for good. The Foundation's work is just as expansive and evolutionary as the potential that technology and corporate India entail. Drawing strength from its parent body NASSCOM, the Foundation works closely with four major stakeholders: NASSCOM member companies, NGOs, emerging social enterprises and Government to foster a strategic relationship between technology and development. NASSCOM Foundation's core initiatives include working for Persons with Disabilities, fostering innovative solutions for social good, creating unique skilling models for underserved communities, helping transform Indian Public Libraries into community engagement, information and knowledge centres and digital literacy where it is the industry partner to the Govt. of India's National Digital Literacy Mission (NDLM / PMGDISHA)
Know more at www.nasscomfoundation.org