Four City Based Social Innovators – Blank Solutions, Thinkerbell Labs, Empathy Design Labs and Danamojo, shine at National Level at the Prestigious NASSCOM Social Innovation Forum 2018
Win national recognition, grants and industry mentorship to help scale-up their impact
Bengaluru, February 21, 2018: NASSCOM Foundation, in collaboration with industry leader Mphasis, today announced the winners of the tenth edition of the NASSCOM Social Innovation Forum – a platform that fosters innovative use of technology to create sustained social impact.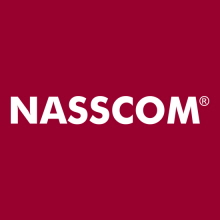 The largest Social Innovation Honours in India, NSIF received over 1900 applications this year out of which, the final winners were chosen after going through a rigorous two level Jury process in the categories of Education, Accessibility, Healthcare, Financial Inclusion, Environment and other socially relevant areas.
The announcement was made at the World Congress on Information Technology – The Olympics of the global ICT Industry. The winners were felicitated by Shri K.T. Ramarao, Cabinet Minister for IT E&C, MAUD, Industries & Commerce, Mines & Geology, Public Enterprises and NRI Affairs, Telangana.
Bengaluru based organizations, Blank Solutions and Thinkerbell Labs made a clean sweep in the accessibility category, while Empathy Design Labs and Danamojo were one of the winners in their respective categories of Healthcare and Financial Inclusion.
The fact that the highest – four winners were from Bengaluru speaks volumes of its start-up prowess. The Karnataka state government's continuous efforts and focus towards facilitating innovation can be seen rubbing off well with more social innovators coming from the state.
Blank Solutionswas awarded for creating 'Sparsh', a single cell refreshable Braille display that converts any form of digital data into its equivalent Braille form.It is a stand-alone portable device running on a microprocessor aimed at introducing the visually impaired to the digital realm. It helps visually impaired to easily get connected to the internet and browse documents, websites etc.
Thinkerbell Labs won for its innovation – Annie, an audio-tactile device that makes self-learning and classroom teaching of Braille possible. Annie runs on a Raspberry Pi and consists of three major modules – a refreshable braille display, a digital braille slate, and a Perkins style braille keyboard – in one device, thus helping visually impaired children learn how to read, write, and type Braille on their own.
Empathy Design Labs got recognition for its unique innovation – KRIYA, a wearable IOT (Internet of Things) device placed on an expecting mother's belly to screen the relevant pregnancy data and provideinformation, alerts and further suggestions on a mobile app.
Danamojo was awarded for becoming India's first payment solutions platform designed specifically for NGOs to help them collect donations with ease.
Blank Solutions and Thinkerbell Labs will also receive catalytic grants of INR 10 lakh each from Mphasis while all the winnerswill be provided with support to scale services and industry led mentoring as well.
The complete list of winners included:
Category
Organization
Innovation
Education
Pi Jam Foundation*
A low cost pocket sized computer for students to solve real world problems
Saajha*
Enabling parental and community participation in schools to improve learning
Accessibility
Blank Solutions*
Sparsh, a portable braille board that converts digital text content to its equivalent braille output.
Thinkerbell Labs*
Annie, an audio-tactile device that makes self-learning and classroom teaching of Braille possible.
Healthcare
Empathy Design Labs Pvt. Ltd.
IOT based wearable patch for pregnant mothers to screen and monitor pregnancy.
EPOCARE Pvt. Ltd.
Wound Healing Analytics & Prediction (WHAP) device
Financial Inclusion
Danamojo
India's first widget for customizable donation platform designed specifically for NGOs
DonateKart
India's first crowdsourcing platform where people can donate in kind to charities instead of money
Environment
StrataEnviro Pvt. Ltd
A IOT ready device to control outdoor air pollution
Other Social issues
Schemopedia (Karma Online Ventures LLP)
A one stop online platform for searching, applying and accessing all Government and Non-government schemes and benefits
* The winners who will be receiving INR 10 Lakh each as catalytic grants.
The jury that selected the winners comprised of many renowned industry stalwarts including Debjani Ghosh, President Designate, NASSCOM; Padmaja Ruparel, President, Indian Angel Network; Srikanth Karra, CHRO, Mphasis, P. Balaji, Director-­‐Regulatory, External Affairs and CSR, Vodafone India, and Deepak Maheshwari, Director -­‐ Government Affairs, India & ASEAN, Symantec.
Mphasis has been a constant supporter for enabling Technology for social Good. Commenting on the occasion, Srikanth Karra, CHRO, Mphasis, said,"Two areas that I am passionate about are accessibility and innovation. The sweet spot of social innovation is more encouraging and invigorating than ever before.  T. The quality of innovation we saw from across the country is phenomenal and I am proud of Mphasis' association with NASSCOM Foundation on this. I am delighted to see the NSIF award becoming an aspirational one for the technology innovators in social space".
Reflecting on this amazing journey, Shrikant Sinha, CEO, NASSCOM Foundation, said, "For the last ten years, NSIF has been the corner stone of Tech4Good in India. It has seen ideas take shape into industries, people change to adapt to new innovative technologies, and technologies create impact to change economies. Growing from strength to strength, NSIF today is an ecosystem of 2000+ social innovations, awarded 80+ social innovation projects, helped mentor 20+ innovations through its support to scale program and already given overINR 1 Crore in catalytic grants. This is just a start and we hope that our journey inspires development of new frugal innovations to fulfil our ultimate goal of creating a truly Inclusive India using technology for good. We are glad to share this dream with a lot of our partners through the years and would like to thank our long standing partners Mphasis for all the support they have given us".
Talking about this year's entries and the winners he added, "It is great to see that social innovators are not shying away from the new technologies but instead are embracing them. Most of the entries we received this year were using new age technologies like Internet of Things, wearables, predictive analysis and self-learning algorithms. Each chosen winning innovation today has a promise to create a country wide sustainable impact and we hope that NSIF can help them make this happen."
Through the collaborative force of social impact through ICT created in the last 10 years by NASSCOM Social Innovation Forum, NASSCOM Foundation hopes add momentum to the technology wave across the country.
About NASSCOM Foundation:
NASSCOM Foundation is a leading non-profit organization driving technology for good.  The Foundation's work is just as expansive and evolutionary as the potential that technology and corporate India entail. Drawing strength from its parent body NASSCOM, the Foundation works closely with four major stakeholders: NASSCOM member companies, NGOs, emerging social enterprises and Government to foster a strategic relationship between technology and development. NASSCOM Foundation's core initiatives include working for Persons with Disabilities, fostering innovative solutions for social good, creating unique skilling models for underserved communities, and digital literacy where it is the industry partner to the Govt. of India's National Digital Literacy Mission (NDLM / DiSHA)
For more information, visit www.nasscomfoundation.org
About Mphasis
Mphasis enables customers to reimagine their digital future by applying a unique formula of integrated cloud and cognitive technology. MphasisX2C2 TM formula for success, (anything to cloud powered by cognitive), drives multi-dimensions of business value with an integrated consumer-centric Front to Back Digital Transformation™, enabling Business Operations and Technology Transformation. Mphasis applies advancements in cognitive and cloud to traditional application and infrastructure services to bring much needed efficiency and cost effectiveness. Mphasis' core reference architectures and tools, combined with domain expertise and hyper specialization are the foundation for building strong relationships with marquee clients.