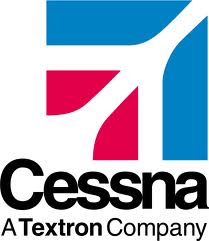 GENEVA, Switzerland, May 19, 2014 – The strong brands of the Textron Aviation segment of Textron Inc. (NYSE: TXT) – Beechcraft, Cessna and Hawker – will be unified for the first time publicly with a display of nine aircraft at the European Business Aviation Convention and Exhibition (EBACE) from May 20-22 at the Geneva International Airport.
The companies' strength in region is reflected in analysis of JetNet data that shows in the past decade, Beechcraft, Cessna and Hawker have delivered more than 1,400 new business aircraft in Europe, Middle East and Africa.
"EBACE is the perfect venue for us to debut our strength as a unified company. Beechcraft, Cessna and Hawker products have done very well individually in the EMEA marketplaces, and we have high expectations for our united efforts," said Kriya Shortt, senior vice president, Sales and Marketing. "Combined, our products make up the region's largest business aviation fleet and we offer the largest service center network across the world."
The Citation M2 light jet and Citation Sovereign+ midsize jet are making their EBACE debuts after entering service in late 2013. Both aircraft achieved Federal Aviation Administration (FAA) certification and began customer deliveries in December. Cessna has sold both models to customers in Europe and is currently working with the European Aviation Safety Agency (EASA) on certification.
Additional aircraft on display at the company's EBACE exhibit include Cessna's Grand Caravan EX, Citation CJ4 and Citation XLS+ and Beechcraft's Baron G58, King Air C90GTx, King Air 250 and Special Mission King Air 350ER.
About Textron Aviation
The Textron Aviation segment is the leading general aviation authority and home to the iconic Beechcraft, Cessna and Hawker brands which account for more than half of all general aviation aircraft flying. Textron Aviation includes the businesses of Cessna Aircraft Company and Beechcraft Corporation, bringing together decades of unmatched experience in designing, building and supporting airplanes. It provides the most versatile and comprehensive general aviation product portfolio in the world through five principal lines of business: business jets, general aviation and special mission turboprop aircraft, high performance piston aircraft, military trainer and defense aircraft, and a complete global customer service organization. Its broad range of products include such best-selling aircraft as Citation and Hawker business jets, King Air and Caravan turboprops and T-6 military trainer aircraft, all of which are backed by the industry's largest global service network. For more information, visit textronaviation.com.
About Textron Inc.
Textron Inc. is a multi-industry company that leverages its global network of aircraft, defense, industrial and finance businesses to provide customers with innovative solutions and services. Textron is known around the world for its powerful brands such as Bell Helicopter, Cessna, Beechcraft, Hawker, Jacobsen, Kautex, Lycoming, E-Z-GO, Greenlee, and Textron Systems. For more information visit: www.textron.com.
Certain statements in this press release are forward-looking statements which may project revenues or describe strategies, goals, outlook or other non-historical matters; these statements speak only as of the date on which they are made, and we undertake no obligation to update or revise any forward-looking statements. These statements are subject to known and unknown risks, uncertainties, and other factors that may cause our actual results to differ materially from those expressed or implied by such forward-looking statements.