28th April 2017, New Delhi: AVON, the women's beauty brand bringing new dimensions to beauty has announced a first of its kind Make Up Marathon. The AVON True Make Up marathon campaign is running on social media through the month of April culminating in an event that will be celebrating beauty of women from different walks of life with the launch of a Beauty Look Book.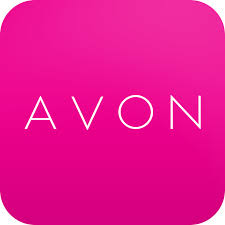 As a part of the AVON True Make Up Marathon, the brand is running contests and inviting women to participate and share their looks with AVON. With the continuously evolving relationship between a brand and its customers, the campaign is a crowdsourcing initiative to engage with the new age customers and drive interest around such activation. The social media contests will be a build up to the grand event that is going to be held in Phoenix Market City, Kurla, Mumbai. The campaign is live on all the social platforms of AVON – Facebook, Twitter and Instagram till the end of the month.
Commenting on the Make Up Marathon campaign, Swati Jain, Marketing Director, AVON India said, "Avon follows the philosophy of Beauty for a Purpose and being a woman-centric brand, all our campaigns and initiatives revolve around making women feel confident and beautiful.  Through this campaign, we want to reach out to women from various strata and invite them to come and celebrate their beauty with AVON.  The Make Up Marathon is a testimony to our vision to make women feel optimistic and positive about themselves."
The Make Up Marathon campaign is being supported by renowned makeup artist Renuka Pillai, AVON India's Makeup expert who will also be the guest of honor at the finale event to be held in Mumbai. The event will witness Renuka launch a specially curated AVON Look Book for all the beauty lovers. The look book will encapsulate the beautiful looks of women from different fields as well as the winners of the month-long online marathon contest. 3 most celebrated bloggers hailing from fashion, beauty and lifestyle have partnered with AVON in search for the face of AVON True Make Up Marathon and include
Corallista : Ankita Srivastava
What When Wear : Anam Chashmawala
New Love :Bhumika Thakkar
Renuka Pillai, Makeup Expert, AVON India on her association with AVON True Make Up Marathon said, "It feels great to be associated with a campaign that is honoring beauty. Every face is beautiful and AVON respects it. The campaign is a novel approach to reach out and search for women who represent the AVON true women through the AVON Make Up Marathon. I am really excited about the Make Up Marathon and the launch of the look book. Looking forward to creating magic with the exclusive looks crafted by me".
Speaking on the activity, Arun Mehra, CEO, World Wide Open, the digital agency for the brand said " We are overwhelmed with the response to this campaign. Our objective was to create buzz and engagement with consumers. This search for the brand faces has not only created interest but gotten the digital consumer and influencers to talk more actively about the brand across platforms. The campaign has been connived by WWO Delhi Planning and Strategy Head Hemant Varma.
The role of social media and digital has undergone a paradigm change when it comes to beauty purchases and the decision-making journey of a beauty consumer. Investing in digital platforms is a key focus for Avon this year and the Avon True Make Up Marathon is a step in that direction. The AVON True Make Up
Marathon campaign started on a high and positive note already receiving a phenomenal response from the audience. With the launch of the activity the brand has seen a 300% increase in Instagram and Twitter engagement. The activity has resulted in a reach of 10 million across digital platforms with 20 million impressions and has already received an overwhelming 2000 entries for the look book.
For more information and to be a part of the first ever AVON beauty Make Up Marathon you can visit the brand's official social handles mentioned below-
FB: @india.Avon
Twitter: @AvonIndia
Instagram: in.avon
About Avon
Avon is the company that for 130 years has stood for beauty, innovation, optimism and, above all, for women. With 6 billion dollars in annual revenue, Avon Products are sold through 6 million active independent Avon Sales Representatives worldwide. Avon Products include color cosmetics, skincare, fragrance and fashion and home, featuring such well-recognized brand names as Avon Color, ANEW, Avon Care, Skin-So-Soft, and Advance Techniques. Learn more about Avon and its products at www.avoncompany.com.