Baume & Mercier celebrates life's most precious moments and is thus delighted to be participating in International Women's Day.
The Promesse watch from Baume & Mercier is,above all, the signature timepiece of a Swiss fine watchmaking brand that has been adorning women's wrists for over 100 years. Like a marker of time imbued with emotion for this special day devoted to women, it is the perfect gift to give an inspirational woman in honor of this wonderful occasion.
 Promesse by Baume & Mercier, a timepiece devoted to Women
Stunning and unique, the Promesse watch resonates like an ode to femininity.
It encourages the sharing of emotions and has strong sentimental value for anyone who receives it. Like a precious bond, it marks a key moment in a woman's life and encapsulates a true promise made to life on this celebratory day.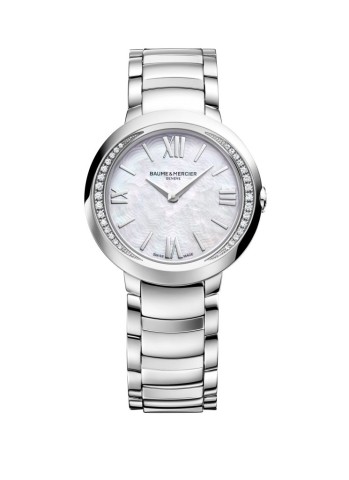 With its playful design featuring an oval within a round, the Promesse collection is available with steel bracelets or leather straps, and in colorful or more classic designs, either diamond-set or more discreet,in a range of sizes to appeal to individual women with their own distinct personalities.
On International Women's Day,the Baume & Mercier Promesse watch offers a refined way to celebrate this special date by having March 8 engraved on the caseback, like a talisman.