If you are late for three days in a month, at Azure, they don't deduct a day's salary, as the generally accepted norm goes. Instead, the salary cheque is withheld for the number of days one attends office late. Pretty radical and one should hasten to add, effective as hell. It is just another example of the quirky practices that help set the design boutique apart.
Then again there is Azure's obsession with honesty. Whether it is a case of an artwork going wrong or that of a vendor failing the deadline, Azure will always keep the client informed apart from being honest and upfront about the whole thing. "Their honesty used to irritate me no end" said one client who swears by them "as normally, agencies are notorious in coming up with all sorts of excuses to hide their failures – the uniqueness of the excuse being directly proportional to the creative quotient of the agency. Dealing with the honesty of Azure felt so drab and unexciting in the beginning. But I guess, over the years, I have come to respect them for it. Their dealings are, like they say, infectious".
Similar is their compulsive disorder of paying all vendors in time and the practice of paying the agreed amount. "It hurts when people try to cut through your bill" says Anup Agarwalla, the man behind the Azure skies. "It feels as though they are questioning your dedication, your abilities, your efforts. How can we do the same to the people who work for us? And once one is committed to making a payment, one understands the futility of delaying it – which leads to unnecessary, completely avoidable heartburns and nothing else". But what if there is a dispute with a vendor? A smile breaks out on Anup's face "the payment is still made on time, with the benefit of doubt going to the weaker party".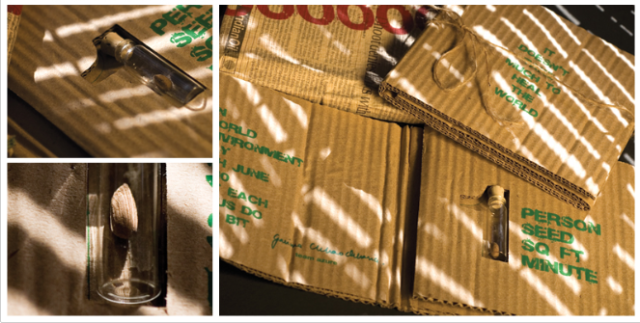 A similar philosophy is followed when it comes to internal dealings – with the people. Azure is smart enough to understand that its core strength is the quality of its people, the minds that nurture and unleash the hounds of creativity. However, it is not because of this that the agency takes such good care of its people. Had it been the case, they would have sought to buy loyalties, especially of the key people, by paying top dollars as is the general practice. On the contrary, their benevolence is across the board. "We are a family" says Anup, profusely apologizing for sounding cliched, "as opposed to being a portfolio of stocks that we may sell the laggards and make the winners run. The idea is to aim and strive for an overall, common happiness quotient, as, we believe that every function in an organisation is uniquely important and that every person performing any particular job is valuable, irreplaceable even". Sounds Utopian, but what the heck? People are all smiley faces. And what is more important, it finds reflection in their work.
On the flip side, Azure has painfully built up for itself a reputation of not taking any nonsense from the clients. Agency circles are rife with stories, not without a tinge of guarded appreciation, of Azure walking out on big ticket clients for misbehaving with the agency's line staff. "Azure is one agency that has its own register of clients that it will touch" said one Agency owner incredulously. "In a supply surplus world, where we bend over backwards to cater to every whim and fancy of the client; where discounts and delayed payments are a way of life, how they maintain themselves, that too, at their transparent price points, is something that baffles me".
Surprisingly, most clients appreciate Azure's approach. "They do not compromise – either with what they deliver or with what they charge" said one, who does not wish to be identified. "They do great work, maintain schedules and charge premium prices, which I feel is a fair deal. If your brand is your child, then the advertising agency is like your child's school. It is where your child will shape its future. It is the agency that helps build the salience of your brand. And just the way one does not negotiate the school's fees, one should not rate agencies by their quotes. Least, in search of the discount one sacrifices the vitality of the brand".
But isn't the agency restricting itself by the rules of its own making? Surely, sticking to the guns of principles, carrying the workforce irrespective of the costs and being consistently transparent to err on the right side of honesty are growth busters? "They are" concurs Anup. "But then again, who wants growth for the sake of it? Who wants to sell his soul for a few dollars more? We are a boutique agency. We are happy creating the ripples that we do on the surface of the water. We have no desire of becoming a Tsunami?"
And then he delivers the coup d'état, "still as of old, men by themselves are priced / for thirty pieces Judas sold himself, not Christ!"
About Azure
Azure Communications had its inception in the year 2008. It brought together a team of creative heads with a shared love for advertising and perfection to offer its clients with feasible solutions for their brand.

Azure develops ideas and skills, which befit the client's needs and execute them flawlessly. They understand the business requirements of the customers and believe in a passion and dedication for Quality, Servicing and Communication. Azure's unique 360 degree (ATL & BTL inbuilt) Communication Solution facilitates their specialty in Print Advertising and Web development as they move forward breaking conventional and boring ideas with a touch of quirky creativeness.
For More Information:
6