28 January 2012  
Trade Minister Craig Emerson joined cricketer Adam Gilchrist in New Delhi today to launch a magazine celebrating the trade and cultural connections between India and Australia.
The app-based magazine for iPhones and iPads was developed as part of the Australia Unlimited campaign showcasing the ideas and achievements of Australians at home and around the world.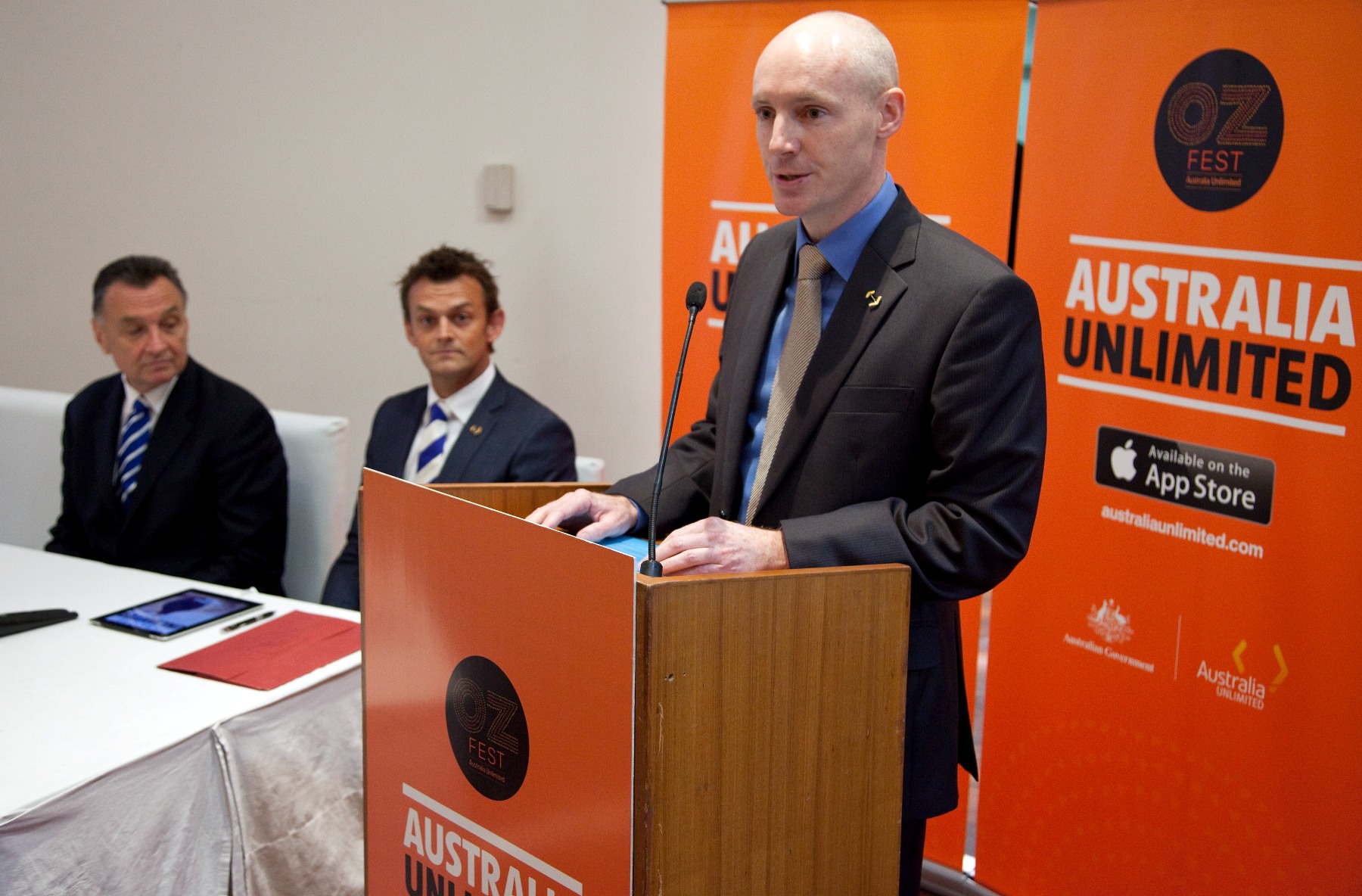 "Commercial relationships, like cultural links, are as much about the people driving them than the flow of goods and services," Dr Emerson said.
"This special edition of the magazine is dedicated to some of the people at the centre of Australia's rich relationship with India."
The magazine was launched at the Australian High Commission in India, where Mr Gilchrist, an ambassador for the University of Wollongong, addressed a group of influential Indian and Australian guests.
"Our two countries share a strong bond through our passion for cricket. The AustraliaUnlimited magazine reminds us that there is much more to this relationship than a ball and a bat," Mr Gilchrist said.
"Through film, fashion, science, infrastructure, technology and cultural preservation the people of India and Australia are working together and continuing to strengthen our unique relationship," he said.
Dr Emerson said greater cultural appreciation was an important part of the bilateral relationship, which had been strengthened by the Strategic Partnership agreed in November 2009.
The app-based magazine was launched as part of Oz Fest, the biggest Australian cultural festival ever staged in India.
The Australian Government is committed to deepening the Australia-India relationship.
Its White Paper on Australia in the Asian Century had created a roadmap for greater engagement with Asia, including with India, Dr Emerson said.
Australia and India are also negotiating a Comprehensive Economic Cooperation Agreement.
India is Australia's fourth largest export market. More than 450,000 of people of Indian descent live in Australia.
"A new era of Indo-Pacific cooperation is upon us," Dr Emerson said.
"The more we learn about each other, and appreciate our complementary strengths, the deeper will be our engagement."
Download Australia Unlimited from the App Store or visit www.australiaunlimited.com. An Android version of the app will be available this year.