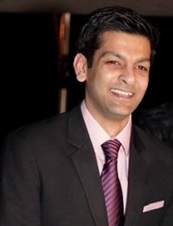 The store offers a live demo and ready to buy solar kits up to 5KW's
New Delhi: 7 September 2015
The recent Draft policy and inclination towards solar energy supported by government initiatives have prompted private players in the industry to provide customized solutions in solar power generation. Asun Solar Pvt Ltd a renowned name in the solar industry is launching a retail store situated just next to Gitorni Metro Station which will be selling small solar Kits ranging from 1.5KW to 5KW's that are ready to install in 48 hours.
Asun being one of the industry leaders of Rooftop EPC projects in North India, have integrated these kits by offering top quality Tier I Solar panels and worlds top inverters by SMA, Germany.  These equipments are mounted on modular structure that can be easily installed in almost every kind of rooftop without even a single puncture on the roof.
"Our experience says that all clients having an investment potential for a long term sustainable revenue stream – would definitely understand solar power and go for it. After all money saved is money earned!" said Mr. Hitaksh Sachar- Director, Asun.
The motive behind integrating these kits and offering off the shelf to the clients is to make high quality world class solar components accessible to the residential and small office setups. These kits are designed not only to address huge savings, aesthetic needs of each home but also to monitor day to day, monthly and yearly savings through its mobile phone and computer application.
The store is an experience center and all components used to set up a solar system at your home can be viewed through a live demo kit. The store itself is run with solar power. Asun is offering a 5 year workmanship warranty on the kit apart from the solar panel warranty of 25 years and inverter warranty of 5 years.
The pricing of these kits are attractive and easily justify a payback of 5-6 years. An average installing of a 3KW System is priced at INR 2,90,000/- wherein the client will generates about 14kW/h each day X 365 days i.e. 5110kW/h's p.a. multiplied with the power cost from the Discom ranging from INR 7.5kW/h – INR 9kW/h in Delhi/NCR.
The retail outlet will be open to public from September 20, 2015.