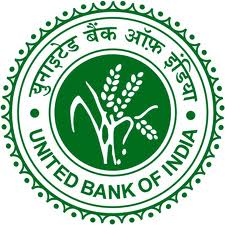 Shareholders are hereby informed that Government of India has vide its Notification F.No.4/4/2011-BO.I dated April 23, 2013 appointed Smt. Archana Bhargava as Chairperson & Managing Director of the Bank from the date of her taking over the charge i.e. April 23, 2013 till February 28, 2015 i.e. the date of her superannuation or until further order, whichever is earlier.
Born on the February 14, 1955, Smt. Archana Bhargava is a post graduate gold medalist from Miranda House, University of Delhi with schooling from Convent of Jesus & Mary, New Delhi. Smt. Bhargava has been a National Science Talent Scholarship holder.
She joined Punjab National Bank as Management Trainee in 1977. After an exemplary career of 34 years in Punjab National Bank working in various key areas like international banking, large corporate credit, planning & development with focus on vision document, financial inclusion, she got elevated to Executive Director, Canara Bank in April 2011. As Executive Director in Canara Bank, Smt. Bhargava was looking after strategic departments like overseas & international banking, large corporate credit, priority sector, risk management, inspection & audit, general administration, financial management etc., all nine subsidiaries of Canara Bank and various other departments. Smt. Bhargava has also worked abroad in UK and travelled widely to several continents like Europe, Africa, US, Middle East and Far East. She has received several awards for outstanding performance from various Government Agencies/ Accredited Agencies. She has a passion to promote inclusive growth.
As Chairperson & Managing Director, the services of Smt. Bhargava, including her salary & emoluments shall be governed by the terms and conditions, policies & guidelines and rules & regulations of the Central Government. Apart from this, Smt. Bhargava shall be provided with a rent free accommodation, two cars for her official and personal uses, and other amenities as per the extant rules and regulations of the Bank applicable to its wholetime Directors.
Smt. Bhargava does not hold any other directorship in any other organization apart from this Bank. She does not hold any share in the Bank and is in no way related to any other member on the Board of Directors of the Bank.
Smt. Bhargava shall be treated as a non-independent director for the purpose of the Clause 49 of the Listing Agreement with the Exchanges.
None of the Directors apart from Smt. Bhargava is interested in the appointment.
Dated 6th May 2013, Kolkata
          Bikramjit Shom
                                                                 Company Secretary &
Compliance Officer