AOMEI Disk Partition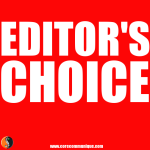 AOMEI Partition Assistant Standard is a free partition software to manage many operations on your hard disks for Windows users easily and safely. The freeware allows you to format, extend, reduce and move a partition. Moreover, it also allows you to migrate operating system to SSD without reinstallation, copy the whole disk data. The software is also equipped with a module to retrieve erroneously deleted disks and also manages Linux-specific file systems.
Main Functions
AOMEI Partition Assistant is a complete free disk partition manager. It is made of two aspects based on its feature, that are Wizard and Partition Management. Here we just mention some of the most used features:
Move and resize partition without data loss to avoid poor disk space utilization or low disk space problem;
Create, delete and format partitions to maintain the basic partition task;
It allows you to migrate os to ssd and auto-align partition on SSD during system migration for max performance;
To clone a hard drive with Disk Copy Wizard feature quickly and easily. Pay attention to the two copy methods, quick copy and sector by sector copy depending on your own demands;
Perfectly merge partitions to a bigger one to increase the available space. Note that the system reserved partition can't be merged in case of meeting the unbootable situation;
To make a bootable rescue disk based on the Windows PE to boot your computer when the native system failed to boot, and then manage partitions or recover partitions by using AOMEI Partition Assistant in the Windows PE environment;
To covert mbr to gpt disk or covert gpt to mbr disk without data loss by using AOMEI Partition Assistant free version is an easy and safe method;
The newly-added feature Windows to go creator provides a way to enable you boot from a USB drive or external drive to deploy a full corporate environment;
Supported Operating Systems and File Systems
AOMEI Partition Assistant Standard is compatible with those operating systems: Windows 2000 Pro SP4, Windows XP, Windows Vista, Windows 10/8.1/8/7. It supports NTFS, FAT32/FAT16/FAT12, exFAT/ReFS, Ext2/Ext3/Ext4, Bitlocker, other file systems.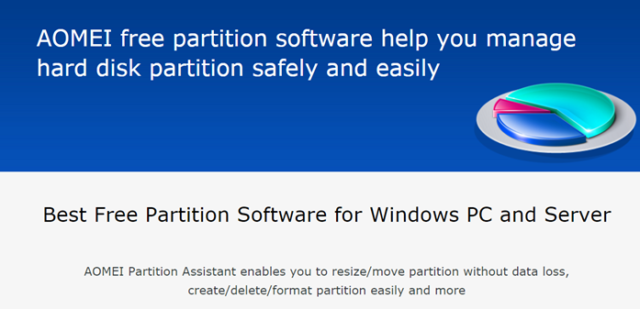 The last word
AOMEI Partition Assistant Standard edition provides the most practical ways to mange your hard drive, but if you need server partition manager to optimize your servers performance, then AOMEI Partition Assistant Server Edition is all-in-one utility – partition manager for your server.
2