New Delhi, June 16, 2016: Following the stellar Startup India, Standup India campaign, the global tech giant, IBM, joined hands with the global social video sharing platform, Indi.com to further propel Indian entrepreneurial dreams. The IBM Startup Star challenge hosted at Indi.com came to a conclusion at Hyatt, Mumbai, witnessing Actor and Celebrity, Anil Kapoor personally mentor and inspire entrepreneurs in presenting their startup with the quintessential confidence and panache.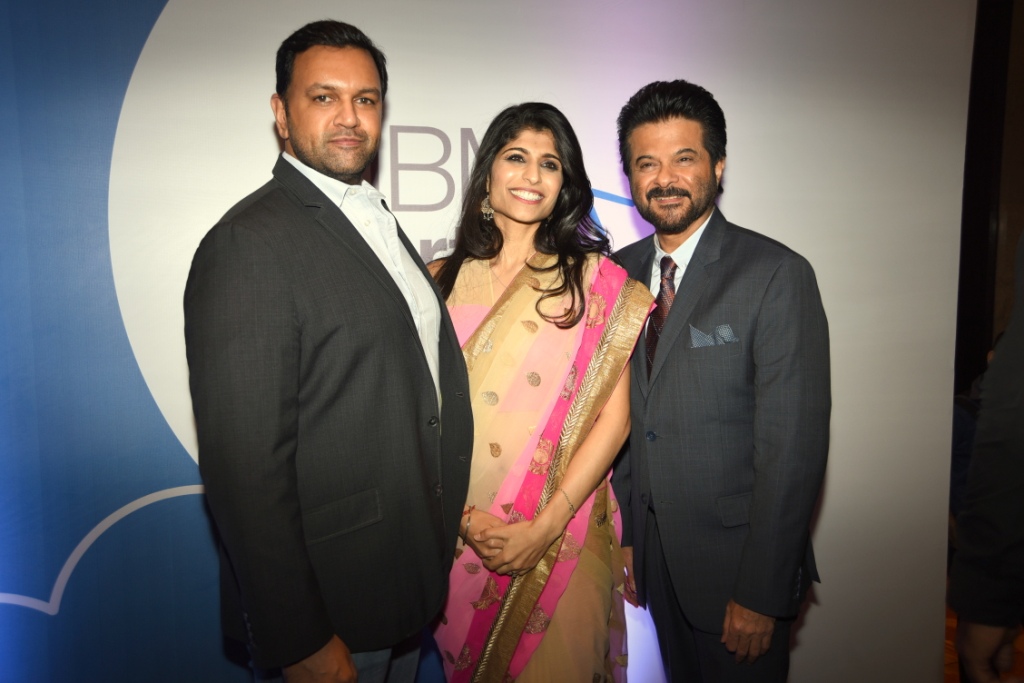 IBM and Indi.com came up with a unique and intriguing way of propelling the startups. In order to participate, entrepreneurs were asked to pitch their startup and upload a video of the same on Indi.com. Indi.com tracked the social media activity surrounding these videos, across multiple platforms. The videos, along with the social media buzz, were shared with the judge's panel, comprising top level executives from IBM as well as VC's and Angel Investors. Top 6 winners along with one special "upcoming entrepreneur" were selected to present their venture ideas in person to the elite panel of judges and to a live audience of startup enthusiasts.
Top 6 startups selected at Indi.com to present their venture in the grand finale of IBM Startup Start challenge were- Grabon– Hyderabad based IT Company and the fastest growing shopping deals website in India; Obino– Indian Weight Loss & Health App; Roder– An outstation taxi provider; 10kya– taking online shopping to the next level; Storesay-India's 1st shopping app helping customers bargain and buy electronics from trusted nearby stores; Fundamentor– an innovative website allowing students aged 8-15 to improve their skills in quantitative aptitude, verbal reasoning, data inference, and creative thinking.
The Panelists, comprising of top level management from Indi.com and IBM, along with VCs and Angel Investors judging these entrepreneurs were Sandy Carter, IBM General Manager, Ecosystem Development and Social Business Evangelist and Author; Nipun Mehrotra, IBM VP, Corporate Strategy & Growth Initiatives; Vivek Malhotra, Director, IBM Cloud Business Unit, India-South Asia; Radhesh Kanumury, India Country Lead for IBM Global Entrepreneur Program , Sanjay Mehta, one amongst the Top Angel Investors in India; Anil Joshi, Founder of Unicorn Ventures; Sushanto Mitra, Founder of Lead Angels and Vikram Gupta, Founder, Managing Partner and Investment Committee Member at IvyCap Ventures.
Further commenting on the event, leading actor and Indi.com co-founder, Anil Kapoor added, "It is exciting to be a part of Indi.com and getting to interact with such disruptive and exciting startups. I am glad IBM decided to associate with Indi.com to bring the Startup Star Challenge to life. Such initiatives will yet again contribute towards PM Narendra Modi's vision of Make In India and Startup India and will empower aspiring entrepreneurs in India to realize their dreams."
Following the IBM Startup Star Challenge Grabon was announced the winner at the gala event on June 15, 2016 on the basis of their unique idea and stellar performance. As the winner of the IBM Startup Star Challenge Grabon presented its venture in front of the esteemed panel.
About Indi.com:
Founded in 2012, Indi.com is a prominent global video platform based out of Southern California enabling both individuals and brands to create and monetize content, whilst integrating multiple social networks. Indi registered its presence in India in April, 2016. With a view to revolutionize the present day digital media ecosystem, Indi is the platform of choice for brands seeking innovative ways for securing meaningful and interactive social media engagement.
For more information, please visit http://indi.com/.
1