SINGAPORE/ MALAYSIA – Media OutReach – August 7, 2018 – Infor, a leading provider of industry-specific cloud applications, today announced that Alila Hotels and Resorts has deployed Infor Hospitality Management System (HMS) and Infor Revenue Management Solution (RMS) for its hotel operations in Kuala Lumpur to increase business agility and further enhance efficiencies.
Alila Hotels and Resorts launched in Indonesia 15 years ago. Today it is the luxury brand under Two Roads Hospitality and manages hotels and resorts in India, Asia Pacific and Oman. In streamlining and automating its processes and enabling seamless data flow across the brand's various properties, Alila Hotels and Resorts looks to transform its business with plans to deploy these solutions at its other properties.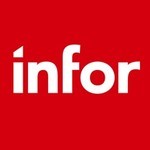 Infor HMS is a hotel property management system that exists as a fully-integrated service hub. The addition of this product marks the second Infor solution to be implemented by Alila Hotels and Resorts; the company currently utilizes Infor RMS for revenue optimization and yield management.
"As we continue to grow as a business, it is paramount that our systems keep pace and integrate seamlessly together. For this, we wanted to roll out a true cloud-ready application that has a proven cloud delivery record in Asia Pacific, and can scale and offer flexibility in integration," said Ajay Gamre, Head of IT, Alila Hotels and Resorts. "We are confident that Infor HMS will help us provide an excellent guest experience and improve our overall operations by shifting to the cloud and seamlessly integrating with the systems we already have in place. Due to our long and trusted relationship with the Infor team and their excellent customer service, we were keen to partner with them once again."
Infor Hospitality Management Solution (HMS) is designed specifically to meet the needs of hotel companies. The solution combines enterprise power and streamlined workflow in a multi-property environment, providing the proven technology to support long-term growth.
"Diversifying systems and information across different centers is a challenge for any organization. Businesses in the hospitality sector need to be as nimble as possible, and a solid technology infrastructure is crucial as they are faced with constant change," said Eric Wong, Vice President, Hospitality, Infor Asia Pacific. "The most recent release of Infor HMS was developed with more enhanced industry-specific features for our customers, including centralized guest profile management, advanced room planning and reporting, and the option to move core business operations to the cloud. Our team is looking forward to continuing our long-term relationship with Alila Hotels and Resorts as they leverage the full potential of Infor HMS and Infor RMS to generate future business growth."
About Infor
Infor builds business software for specific industries in the cloud. With 16,500 employees and over 90,000 customers in over 170 countries, Infor software is designed for progress.  To learn more, please visit www.infor.com.
About ALILA
Surprisingly Different
The hallmark of Alila is the combination of innovative design and luxury in unique locations, set apart by an unprecedented level of private space, crafted artisanship, personalised hospitality, and bespoke journeys. Alila means "Surprise" in Sanskrit, which suitably describes the refreshing character of our properties and impressions of our guests when they stay with us. In support of sustainable tourism, Alila hotels adopt EarthCheck operating standards, integrating the natural, physical and cultural elements of their environments. To stay at any of Alila's hotels & resorts is to embark on a destination experience — be it in recreating the flavours of the local cuisine, enhancing your well-being through ancient healing arts or the thrill of adventure sports, you will re-discover the luxury of living at Alila. For more information visit www.alilahotels.com, follow us on Instagram @AlilaHotels or like us on Facebook.
About Two Roads Hospitality
Two Roads Hospitality is an international lifestyle company encompassing an unrivalled collection of distinctive properties, passionate people, and remarkable experiences around the globe. The company is named for the newly-merged Commune and Destination Hotels, bringing together over 40 years of combined expertise exclusively dedicated to the boutique and lifestyle space.  Comprised of Joie de Vivre Hotels, Thompson Hotels, Destination Hotels, tommie and Alila Hotels & Resorts, the company is the leading operator of independent and lifestyle hotels with almost 100 properties in eight countries and growing, also boasting an extensive roster of award-winning restaurants and bars, stunning vacation residences, world-class golf courses, and indigenous spa and wellness offerings.  For more information on Two Roads Hospitality, visit www.tworoadshotels.com, follow us on Twitter @TwoRoadsHotels, or like us on Facebook.
1