The brand ambassador for Caprese presents the new chic autumn winter collection 2014
National, November 19th 2014: India's luggage leader VIP Industries Ltd., ropes in the charming and gorgeous Alia Bhatt as the ambassador for its brand Caprese. Established in 2012, Caprese offers ladies handbags which are a symbol of the international fashion inspired by the isle of Capri.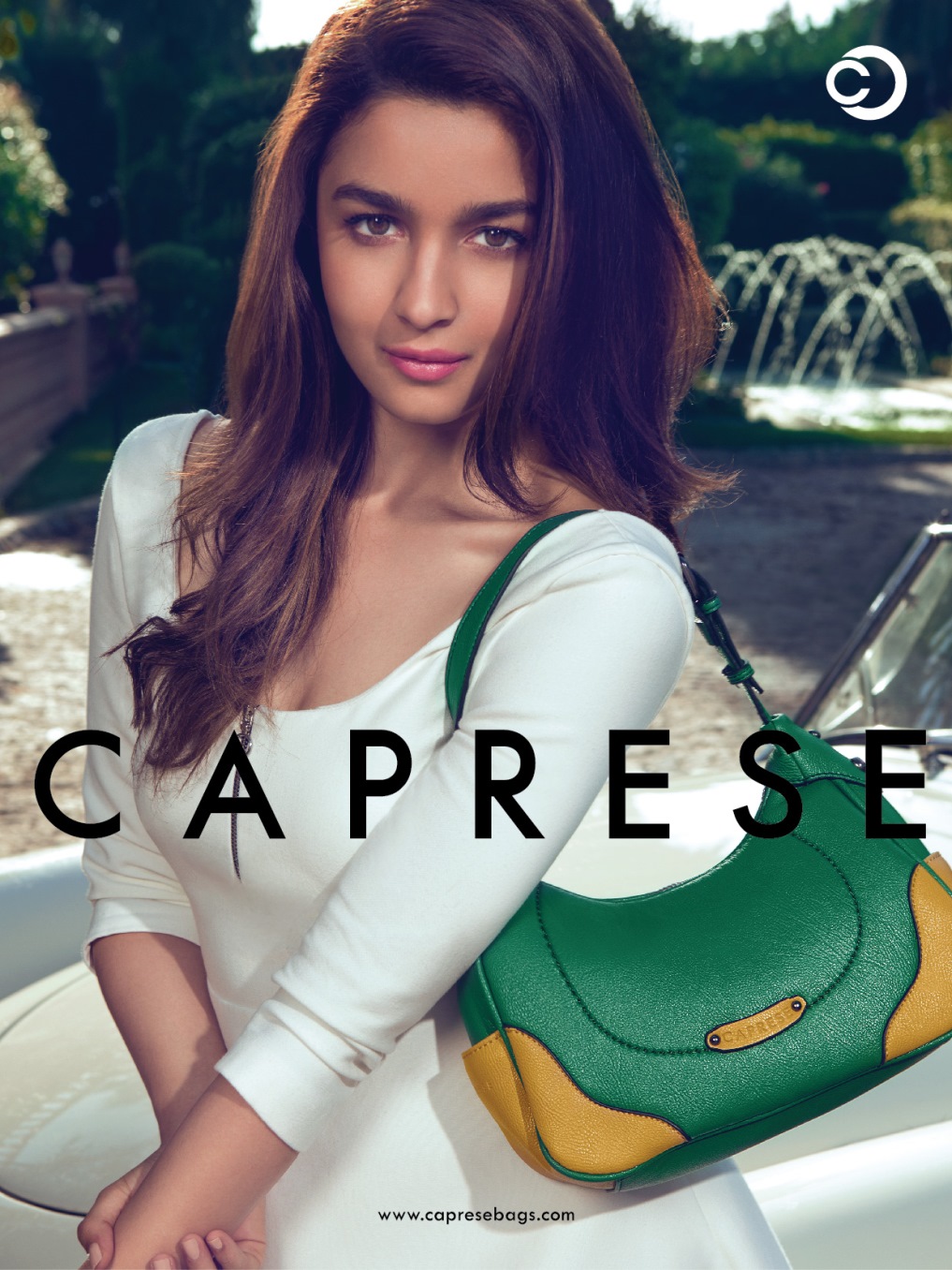 The Caprese Girl – Alia Bhatt presents the irresistible, chic and exuberant range of the new Autumn-Winter collection of Caprese filmed at an ancient styled piazza in Europe. Alia a style icon adored by the masses with her charismatic smile, charming face and fashion sense is truly the perfect fit for the brand.
Speaking as the brand ambassador of Caprese, Alia Bhatt says, "What attracts me the most to the brand is the vibrant colors that the collection offers. It has an array of trendy pop and neon shades. The new autumn winter collection is a perfect mix of high-fashion with chic appearance and quality. So come buy Caprese."
Announcing the brand ambassador, Ms. Radhika Piramal, Managing Director, VIP Industries says, "We are extremely happy to have Alia Bhatt on board as the brand ambassador for Caprese, as she represents the modern young Indian woman with no compromise on fashion or style."
Revealing Alia as its ambassador to the audience the brand has announced #WhosThatGirl? contest on social media platforms like Facebook, Twitter and Instagram inviting young fashionistas to participate and win exiting Caprese goodies.
So go pick the new Caprese collection and be the Caprese Girl!
About VIP Industries:
Established in 1971, VIP Industries Ltd. is Asia's No. 1 luggage manufacturer. Its four factories produce nearly five million pieces a year, making it the second largest producer of luggage in the world. The state-of-the-art VIP Design Lab at Nasik has to be credit several international patents and design registrations. Since inception, the company has kept in step with the changing need and taste of the discerning and quality conscious traveler. VIP Industries already has a global footprint with its products available not just across India but also all over Middle East, the UK, USA, Germany, Spain, Italy and select African and South East Asian countries. The company offers its products primarily under the brands of VIP, Carlton, Skybags, Caprese, Alfa and Aristocrat.
About Caprese:
Inspired from the Isle of Capri, a small island in the Campania region of Italy; Caprese bags are made with a distinctly modern design language. Embracing a holistic concept, the sculptural aesthetics of the creations focuses on avant-garde shapes and precise cuts.  They promise to bring a whole new fashion sense to a mass premium segment through high-end fashion imagery, differentiated designs and a very stylish Masstige offering.