Announces first hotel, Aiana Munnar – A Moonriver Resort, in Kerala
Mumbai, 14 October 2015: Aiana Hotels & resorts L.L.C. today, announced the expansion of its portfolio with the signing of a management agreement with Moonriver Resorts to operate Aiana Munnar – A Moonriver Resort.
Scheduled to open in 2016, the management company's first property in India, Aiana Munnar – A Moonriver Resort, is a niche all – suite villa resort spread across 20 acres of lush greenery. The resort is set amongst natural springs, scenic views and will feature authentic dining experiences and an extensive Ayurveda-inspired spa. Each suite in the resort offers a private, heated plunge pool overlooking the rolling hills of Munnar.
Amruda Nair, Joint Managing Director and Chief Executive Officer, Aiana Hotels & Resorts L.L.C said, "The signing of Aiana Munnar – A Moonriver Resort heralds an exciting journey for Aiana Hotels & Resorts in India. As our first property in India, Aiana Munnar – A Moonriver Resort solidifies our commitment to offer locally relevant design and authentic experiences. We are happy to partner with Alex and Tsarina Vacha as their expertise in design and commitment to preserving the natural environment is in line with Aiana's brand philosophy. As an upcoming leisure destination with great connectivity and natural beauty, Munnar lends itself to the creation of unique experiences that will be the hallmark of Aiana Hotels."
Alex Vacha, Managing Director, Moonriver Resorts, said "Aiana Munnar – A Moonriver Resort has been envisioned as a grand retreat and luxury resort, created for the discerning traveller looking for a unique experience within a natural environment. A lot of detailing has gone into the finer aspects of the project and traces of local elements have been incorporated to stay true to the destination's rich heritage. The property has been developed bearing in mind the ecosystem and verdant allure of Munnar."
The development also offers a unique real estate opportunity for buyers to own a part of the luxury resort under the fractional ownership model.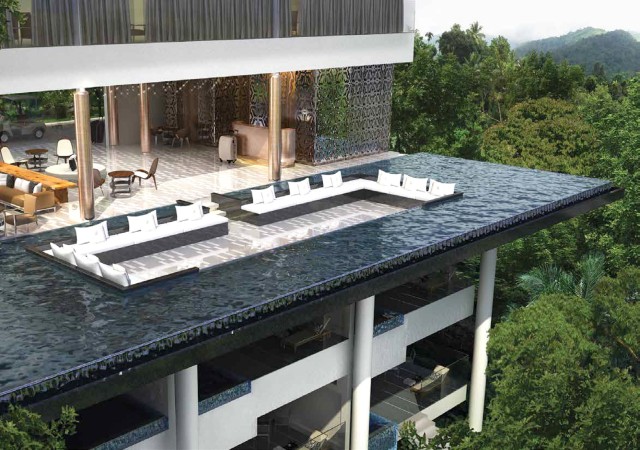 About Aiana Hotels and Resorts:
AIANA Hotels & Resorts L.L.C is a Doha – based Hotel Management Company with an Indian service ethos. Aiana's brand philosophy is to offer authentic experiences, innovative design and intuitive service. With a number of hotels, resorts and serviced apartments under development, Aiana is focussed on establishing properties in the Middle East, Indian Sub-Continent and South East Asia. For more information, please go to www.aianahotels.com .
About Moonriver Resorts:
Moonriver Resorts is a development company founded by design duo Alex and Tsarina Vacha who have worked on several prestigious interior design and architecture projects in the Middle East. The company aims to create aesthetically designed, luxury spaces which are in tune with the external environment.