19th May 2018, New Delhi: Dr Shaida Mohammad Abdali, Afghanistan Ambassador to India inaugurated a one-day Afghan Painting and Handicraft Exhibition which was held at the Embassy of Afghanistan-New Delhi.
The exemplary work of Afghan artists was exhibited at the Gandahara Hall of the Embassy, showcasing more than 40 paintings, handicrafts, including artwork on gemstones depicting historical background of Afghanistan. And also they showcase the handmade jewellery, artefacts, embroidered clothes.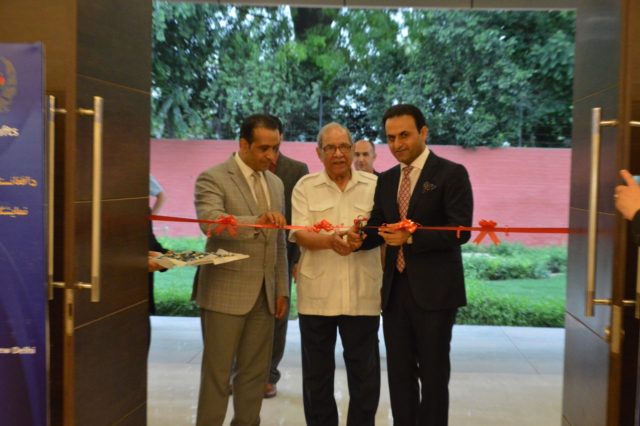 The exhibition was inaugurated by Mr Sayed Shahid Mahdi (Former Vice Chancellor of
Showing Jamia Millia Islamia, New Delhi & Former Vice President of ICCR). The Exhibition began by National Anthem of Afghanistan followed by the speech from Ambassador of Afghanistan H.E. Dr Shaida Mohammad Abdali. There was a gathering of about 100 people from various Embassy Diplomats, Government officials, People from different Industry, Afghanistan School in New Delhi. The Exhibition aimed at promoting work of artists and Certificate of Appreciation was presented to Artists by the Ambassador.
Minister Consular of Austrian Embassy, Cultural Attache' of UAE officials, Ms Payal Swami President Payal Foundation, Mr M.T Rama Rao from Andhra Pradesh State Government and others Guest on the program graced the occasion with his begin presence.
While Congratulating the Afghan artists for their impeccable artwork through this exhibition, the Afghan Ambassador appreciated their cultural artwork and added "The remarkable artworks are the main pillars of development and sustenance of communities and that no society can progress in the absence of culture. Indeed our cultural values will bring giant strides in future, the culture which is based on diversity, tolerance, humility, deep knowledge and understanding."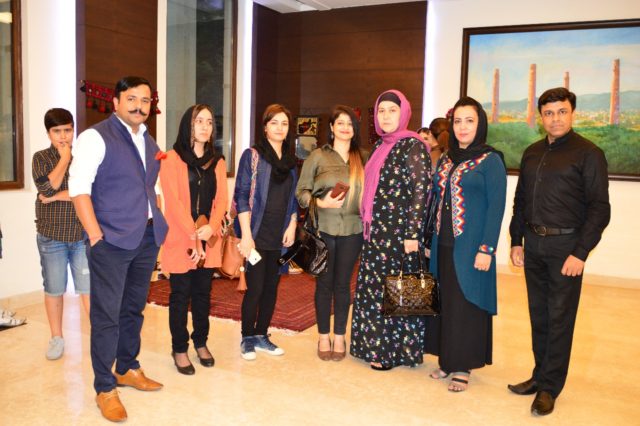 Referring to the importance of holding such cultural events and exhibitions, Dr Abdali said that it can transcend cultural boundaries especially in the context of relations between Afghanistan and India.
At the end of the exhibition, the Afghan artists and businessmen were awarded certificates and appreciation letters. It is worth mentioning that diplomats and artists from both India and Afghanistan and art lovers from across the city participated in this exhibition.