~From the heart of Nayati for the heartland of India~
~Free heart checkup on 15th & 16th March~
Mathura, January 14, 2015: A new chapter in Cardiac Sciences opens today in Uttar Pradesh. Moving ahead in its stated resolve to raise the level of patient care services to world-class standards in the Tier II & Tier III cities, Nayati Healthcare today announced the commencement of comprehensive and advanced services at the Centre for Cardiac Sciences at Nayati multi-super specialty hospital, Mathura. The centre for cardiac sciences is poised to provide all-inclusive heart care services ranging from preventive to diagnostic and the latest in treatment methods that include both invasive & noninvasive cardiac surgery and interventional procedures.
To commemorate this, Nayati hospital will be organizing free heart checkup at the hospital on 15th & 16th March.  The checkup includes free consultation by the cardiologist, free Hemoglobin and Random Blood Sugar (RBS) test and a 25% discount on TMT, Echo, HBA1C and Lipid profile.  The camp will be operational from 9 am – 3 pm on both the days. Members of the community are welcome to make full use of this opportunity in large numbers.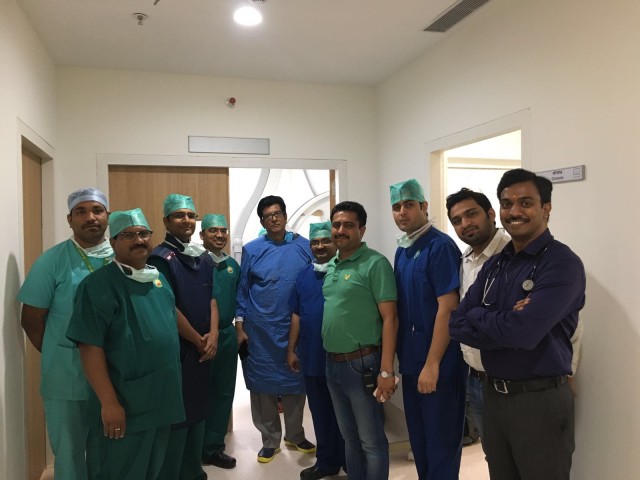 Niira Radia, Chairperson, Nayati Healthcare stated "The Center for Cardiac Sciences is one of our pillars of care and will serve to promote cardiovascular health in Western Uttar Pradesh  by providing comprehensive, unsurpassed, highest quality of Cardiac care for  every Indian living in the heartland of our country.  We have the unique combination of leading doctors carefully chosen from across the country supported by cutting edge medical equipment and technology. With this, the region will surpass many regions in having access to super-specialised cardiac care services. There will remain no reason to  travel to Delhi which will not just result in cost saving for the patients and family but will enhance safety, comfort and reduce the emotional burden."
The centre offers Cardiothoracic Surgery such as Coronary Artery Bypass Graft surgery (CABG), Valve surgery, Vascular surgery, General thoracic surgery and surgeries for abnormal heart rhythm. The centre offers highly specialized and complex Cardiac Surgeries such as Off Pump CABG(OPCAB), Awake CABG, and minimally invasive cardiac surgery. The centre is equipped for Pediatric Cardiac Surgeries – especially in children less than 1 year for closure of congenital defects.
Dr. Venugopal Ram Rao, Chairman Cardiac Sciences & HOD Department of Cardiothoracic & Vascular Surgery   "Like any other disease, early diagnosis and prompt treatment improves outcome in heart disorders too and Nayati centre for cardiac sciences commits to working in this direction. In past three months, we have seen that more than 20% cases coming to Nayati Hospital have heart problems. The hospital offers end-to-end solutions for all cardio-vascular diseases with facilities like Echocardiography, Cardiac Cath Lab, Cardiac Surgical Facilities, Coronary Care Unit etc. The Modular operation theatre is fully equipped as per JCI standards offering state of the art technology. We are committed to offer the best in healthcare services at your doorstep which saves time, money, safety and ultimately life."

 Dr. H S Somanath, Director & Head of the Department Cardiology & Sr. Interventional Cardiology stated "Through Heart Command centres which we will also establish at many nearby zones, we aim to bridge the divide between the quality of cardiac care services in metro and tier II & Tier III cities. Our heart command center at Nayati offers highly skilled timely Cardiac care including primary coronary angioplasty 24/7 with dedicated Cardiac team having ICU beds in Emergency department, Coronary Care Unit (CCU) and Cardiac Surgical ICU. 
The Centre is equipped with Non Invasive Cardiology Services such as ECG, Echocardiography;  Invasive Cardiology-Services such as Coronary angiography & angioplasty with stenting  through radial approach including primary angioplasty, Carotid, Renal,  Peripheral  angiography and stenting , Balloon valvuloplasties; highly specialized Cardiology Procedures such as Rotablation for calcified coronaries, Intra Vascular Ultrasound, Endovascular Procedures; Electrophysiology and Pacemaker Implantation. The Cardiac Anesthesia services are also very advanced, and the equipment used is easily comparable or far exceeds anything seen even in Delhi NCR.
About Nayati Healthcare & Research Pvt. Ltd.: Nayati is India's first Multi Super-Specialty healthcare group offering premium tertiary care to Tier-II & Tier-III cities. We offer world class patient care services aided by state-of-the-art medical technology and advanced treatment facilities. Our aim is to provide both cost effective and easily accessible healthcare.
About Nayati Multi Super Speciality Hospital, Mathura: Nayati Hospital once operational will be the first hospital in the region to provide integrated, comprehensive and high quality  healthcare through our Centres of Excellence.  These centres will be supported by advanced Intensive Care units comprising of: MICU, CCU, SICU, NICU and PICU. The upcoming hospital in Mathura will also cater to Vrindavan, Agra, Palwal, Firozabad, Mainpuri, Kasganj, Etawah, Etah, Hathras, Agra and surrounding areas.
1