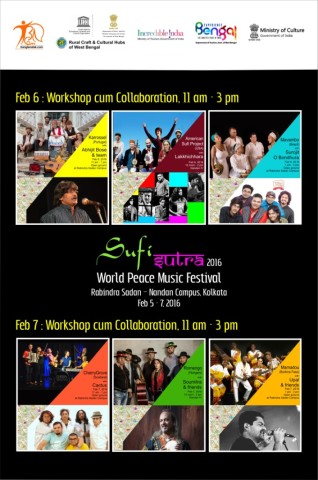 The 6th edition of the flagship world music festival, Sufi Sutra will be held at Rabindra Sadan – Nandan Campus, on Feb 5-7.
Daytime workshop on Feb 6 and 7 at Rabindra Sadan – Nandan Campus
Evening concert on Feb 5 to 7, at 6 to 9 pm at Rabindra Sadan.
Handicraft Stall and traditional folk performance, 11 am to 8 pm, Feb 5 to 7, Mohar Kunj
There is no ticket, like previous years, the events are open to all. Interested ones may please collect invitation card between 10 am and 7 pm (
banglanatak dot com
, 58/114 Prince Anwar Shah Road, Kolkata 45, located behind Dhaka Kalibari, ph 24178516).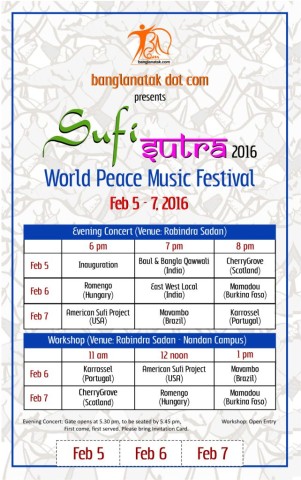 5