Mumbai, 12th January 2016: StyleSpeak Nailathon, India's professional nail championship in its third edition welcomed 100 nail technicians from all over the country to showcase their talent at the largest nail extravaganza. The event was held at the Nehru Centre, Mumbai and was organized by C&E Media, a division of Conferences & Exhibitions Pvt. Ltd.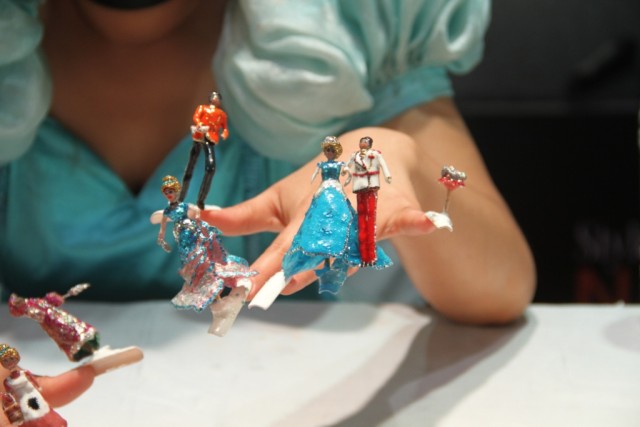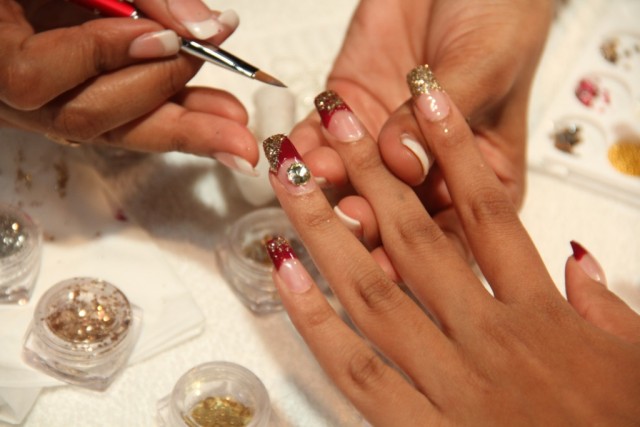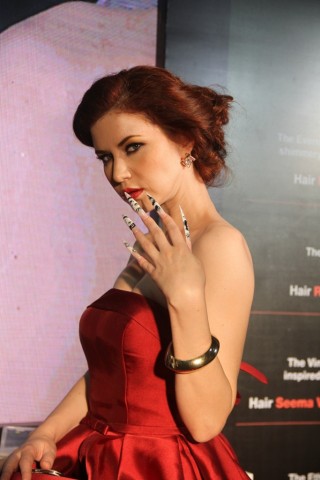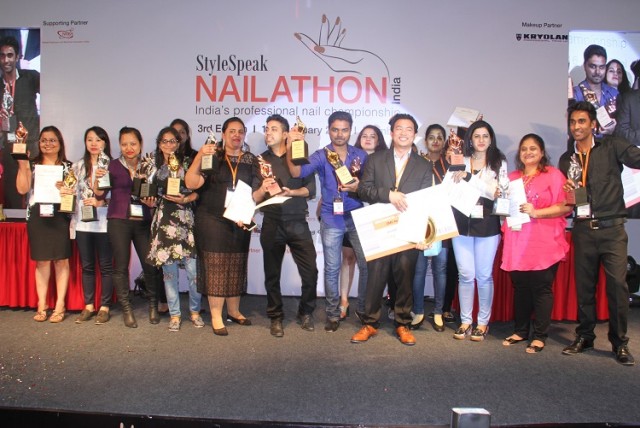 Nail technicians put their skills under the spotlight at the Nailathon where they battled it out over 9 rounds/categories for the chance to raise their profile in the industry and win grand prizes including the Golden hand trophy and an opportunity to compete at the OMC World Competition in Seoul in 2016.
The winners of the various categories were – Komal Maru for Fantasy En Vogue; Jayashree Waghela from Harishri Nail art creations for Night Out Shimmer, Ramkui from Dessange for Classique Flat Art and Salon Fast & Perfect both, Ramkui, Ada & Deepak from Dessange for Salon Team Challenge, Yami from Tip and toes nail art for Luxe Soak-off, Talu Lohe from Lure Nails for French Jazz, Nilam Arvind Bhilare from LTA for Bridal Chic and Neelam Jaiswal from Jean Claude Biguine for online competition. The winners were declared by a jury panel which comprised of renowned international nail experts – Shon Shon Ragui, Kavita Bhatija, Olena Paul, Shivani Sharma and Dr. Kavita Seth and Competition Moderator Vaishali Shah.
The other highlights of Nailathon comprised of major nail brands, the beauty inspired by nails stage featuring 4 live hair and makeup looks by celebrity artists Ojas Rajani, Renee Melek, Seema V. Jerajani and Chirag Bambboat and the nail trends stage that showcased 6 Live Demos of the 2016 Nail Trends presented by top international nail artistes – Cornelia Wolfrum, Germany and Leyla Vazirova, Uzbekistan.
Excited on the response received, Sandhya Chipalkatti, Editor& Publisher of StyleSpeak said, "Nailathon is a perfect platform and first of its kind to discover the latest innovations in the nail segment whilst being updated on forthcoming trends and education. In its third year, Nailathon has witnessed a huge pool of talent and we hope to take this to another level in coming years".
The event was attended by professionals from the nail industry and various distributors and agents which made StyleSpeak NAILATHON an excellent platform for networking and cultivating new contracts. Meanwhile the brands had a chance to focus on a unique gathering that consisted exclusively of their target audience.
1