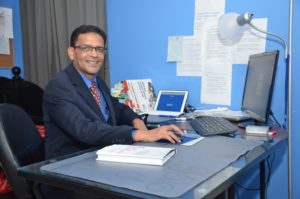 Social commerce is no more a space occupied by the likes of Instagram, Snapchat and a few other influential brands like Twitter and Linkedln. In fact, the networking giants like Instagram and Snapchat have now shown way to newer social commerce startups like Sagoon and Affimity. These social commerce platforms let you create meaningful conversations, along with building social networks. They not just enable you to share experiences but also let you earn reward points.
Sagoon – Sagoon is an online social commerce platform that
facilitates an amalgamation between concepts of social network/collaboration and E-commerce. Initially incepted in 2009, it was further developed over the years, finally being officially launched in its latest avatar on November, 2015. The unique approach of this company allows any user to connect with other like-minded people and earn reward points in exchange of sharing their personal experiences through its virtual platform, thus, validating the company motto: CONNECT, SHARE, EARN
Affimity –Affimity is the next step of evolution for social networking which provides a platform for like-minded people to meet and engage with. Founded by Ramana Venkata, Amar J Singh and Parveen Mittal in 2014,the company has offices in Santa Clara and Bangalore. The platform marries the socialising and network feeds aspect of social networks with the convenience and focus of interest-specific TV channels. With its channel-specific approach, the platform acts as an alternate social media platform for users to focus on their passions and specific interests, filtering out the background noise and only displays posts that are relevant to the users' interest. This gives Affimity users a chance to connect with individuals sharing their interests and serves as its USP.
Smartican–Smartican is a social discovery platform. Founded in 2013, Smartican has a user base of over 500,000. As of March 2015, Smartican had 500,000 topics being discussed on the networking portal with 200,000 daily active visits
Brigge –Brigge is the activity-based social network that will really change the way you spend your leisure. You can join activity groups filled with people who share similar interests, and do things you love.Brigge helps you find the various activity groups that are in your area – The music lovers, the surfers, the gardening enthusiasts, the writers, the trekkers, the cricketers – Discover every local activity group in your city and join them.
DIKY –DIKY, another Reverse Social Network, allows you to Discover your Social Reflection. It is a unique friend vouching system where you can vouch for your friends and family, and vice versa, anonymously and authentically. These vouches bring out the most admired qualities in you and you can showcase to the world, "What your friends think about You".