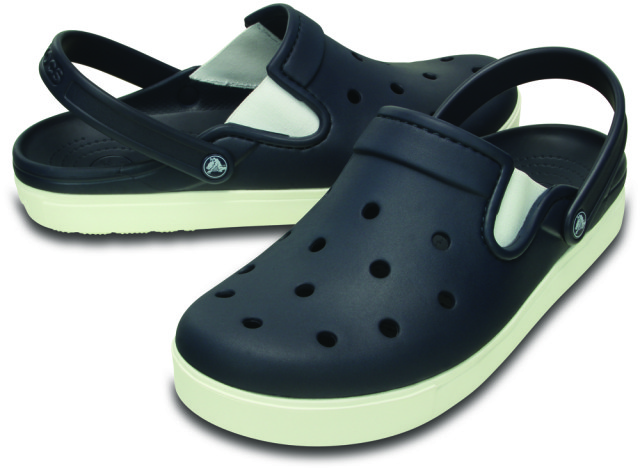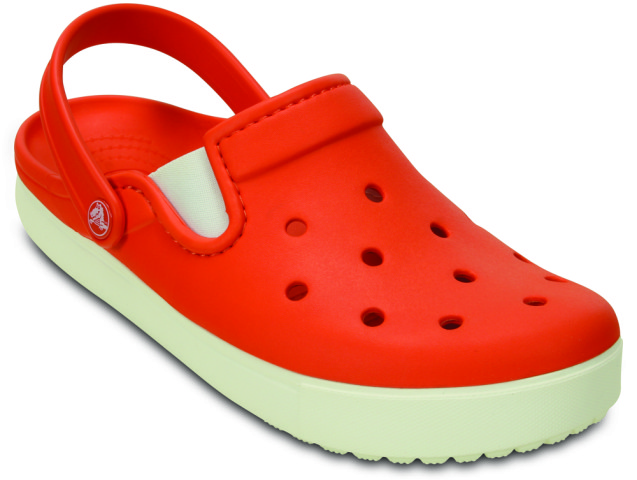 Crocs offers more than 300 styles of shoes for every season, including the new Citi-Lane Clog for men and women. The Citi-Lane comes in a variety of colors and is being launched in coordination with the new Kids' Bump It Collection. This laid back, sneaker-inspired clog offers signature Crocs comfort with an updated look.
"The new Citi-Lane Clog is a trendier version of our Classic," said Michelle Poole, SVP Global Product Creation and Merchandising at Crocs, Inc."Think of it as a vintage, city cruiser that offers a laid-back, relaxed attitude for after work and into the weekends.
Citi-Lane Clog
This initial launch of the Citi-Lane Clog offers a variety of colorful new options for men and women. With more styles coming in the spring of 2016, this sneaker-inspired clog features twin stretch gore panels for easy on, easy off flexibility. The Croslite foam construction offers signature Crocs comfort all day long.
The CitiLane is inspired by vintage sneakers — you'll see that influence in the shape of the toe, the stitching around the collar, the cup-sole outsole design and even in the back with the Crocs logo tab. We've included stretch gore panels for easy on and off, and a heel strap for a more secure fit. The Croslite™ foam construction gives you all of the lightweight cushion you're looking for. Think of the CitiLane as the perfect merger of classic clog and classic sneaker.
CitiLane Clog details:
Vintage sneaker-inspired style meets Crocs clog comfort
Croslite™ foam construction makes it light and comfortable
Elastic gores for easy on, easy off
Laid-back attitude for weekends, wherever
Price – INR 2995
About Crocs, Inc.
Crocs, Inc. (NASDAQ: CROX) is a world leader in innovative casual footwear for men, women and children. Crocs offers a broad portfolio of all-season products, while remaining true to its core molded footwear heritage. Crocs™ shoes feature Croslite™ material, a proprietary, revolutionary technology that gives each pair of shoes the soft, comfortable, lightweight, non-marking and odor-resistant qualities that Crocs fans know and love. Crocs celebrates the fun of being a little different and encourages fans to "Find Your Fun" in every colorful pair of shoes. Since its inception in 2002, Crocs has sold more than 300 million pairs of shoes in more than 90 countries around the world.
Get social with Crocs – www.crocs.com, www.facebook.com/crocs, www.twitter.com/crocs, www.pinterest.com/crocs
1