ü  5 Start-ups given the Letter of Intent (LoI) to start integrating co-created solutions with YES BANK
ü  4 Start-ups including 2 international start-ups from Israel and Singapore, went live with their Proof of Concept (PoC) which has been integrated on closed user group apps. On completion of PoC, the start-ups will receive a letter of intent from YES BANK
ü  The Demo Day was attended by 100+ Corporates, several of whom expressed further interest to adopt the showcased solutions
ü  The 15 week Cohort was launched on March 20, 2017, with 10 start-ups selected from a pool of 753 applicants from 18 countries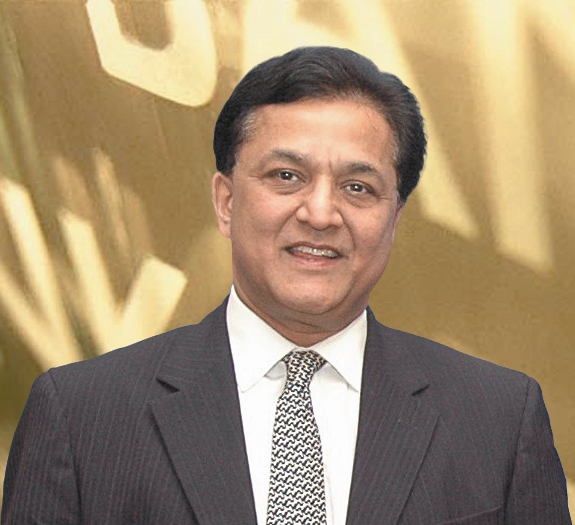 Mumbai, July 7, 2017:  YES FINTECH, YES BANK's Business Accelerator Program for Fintech Start-ups announced the Graduation of 10 start-ups at the Demo day today after a successful 15 weeks program of its inaugural cohort. The 15 weeks program focussed on mentoring start-ups to develop scalable business solutions. The 10 start-ups also had a unique opportunity to access YES BANK's vast network of 2 million+ retail, 10,000+ SME and 5000+ Corporate customers in addition to Digital banking infrastructure support and funding access.
The Demo day, where each of the 10 start-ups had the opportunity to showcase their co-created solutions, was attended by Corporates and Investors across verticals such as Finance, Technology, Capital Markets, Entertainment and Media etc. Several corporate partners expressed interest in adopting the solutions and will now enter into definitive contractual negotiations with the respective start-ups.
Five of the graduating start-ups, were given Letters of Intent (LoI) on successful completion of 'Proof of Concept' and will now work on integrating the completed solutions with YES BANK.
Numberz: Numberz is simplifying running the business (Cash- flow) by seamlessly integrating Business Workflows with Banking Services. It has also helped YES BANK launch a GST ready Current Account which will assist the bank's MSME client base migrate to the GST regime
Rupeeseed: Rupeeseed will help provide capital market solutions for retail and institutional trading using robo advisory and analytics engine
FRS Labs: FRS Labs is collaborating with YES BANK for cyber security, fraud detection and identity verification using Facial recognition and AI. The solution will now be used as an authentication layer for customer on-boarding
Morph.Ai: Morph.ai will provide plug-n-play solution to build powerful chatbots that can solve business use cases. Morph.ai is building an AI-based bot to automate processes for YES SECURITIES clients
Signzy: Signzy is creating 'building blocks for a Digital Trust system through bank-grade digital KYC, biometric enabled digital contracts and due diligence through Algorithmic Risk Intelligence
Additionally four start-ups opened their solutions to Closed User Groups to complete last phase of testing, post successful completion of which they will move to contractual discussions.
Paykey: Paykey is an Israel based start-up which has integrated its solution into YES BANK's hugely popular YES Pay wallet which will provide users the facility to check the account balance, account history and initiate P2P payment while using any SM app like Whatsapp, Facebook Messenger.
Anytime Loans (ATL) is using an AI-based alternative credit scoring model to assess borrowers. This partnership with ATL will enable the bank to assess and disburse a personal loan request in a span of 10 minutes. ATL will also use a separate line of credit from the bank, to extend loans to MSMEs for 6 months to 3 years tenure
Redcarpetup: RedCarpetup is using its innovative credit scoring to provide insta-credit to college students
Socash: soCash is looking to improve cash distribution and liquidity management by creating the largest cash network in the world powered by mobile devices. The goal is to convert every shop and customer into a virtual cash distribution network and is starting in India
On the demo day today, the 10 start-ups pitched their products and services directly to 100 plus Corporates present, such as Reliance ADA, Aditya Birla Group, Future Group, eBay, Volvo, Western Union, IBM, Microsoft, TCS, Amazon web Services, Viacom 18 and Sunpharma, among others and Investors such as India Angel Network, Matrix Partners, Norwest Venture Partners, Blume Ventures, Kalaari Capital, Axilor, Nexus, FAO Ventures, Qualcomm Ventures, among others. The start-ups had also been given access to funding up to USD 1 million through VC partners without any upfront equity commitment during the 15 weeks program.
Commenting on the successful completion of the inaugural cohort, Rana Kapoor, MD & CEO, YES BANK said, "We are excited about the start-ups, which will now come on board, and work on innovative products with access to YES BANK's digital banking infrastructure. YES BANK remains committed to growing these dynamic partnerships, offering sector specific solutions and emerging as the Banking partner of choice for start-ups across India. The conclusion of the YES FINTECH inaugural cohort is a giant leap forward in taking ahead YES BANK's A.R.T model – Alliances, Relationships Technology."
The Accelerator had been set up in collaboration with T Hub – India's fastest growing start-up engine catalysing innovation, scale and deal flow and Anthill, LetsTalkPayments, a global platform for financial technology (Fintech) insights is the Knowledge partner.
About YES BANK
YES BANK, India's fourth largest private sector Bank with a pan India presence across all 29 states and 7 Union Territories of India, headquartered in the Lower Parel Innovation District (LPID) of Mumbai, is the outcome of the professional & entrepreneurial commitment of its Founder Rana Kapoor and its Top Management team, to establish a high quality, customer centric, service driven, private Indian Bank catering to the future businesses of India.
YES BANK has adopted international best practices, the highest standards of service quality and operational excellence, and offers comprehensive banking and financial solutions to all its valued customers.
YES BANK has a knowledge driven approach to banking, and offers a superior customer experience for its retail, corporate and emerging corporate banking clients. YES BANK is steadily evolving as the Professionals' Bank of India with the long term mission of becoming "INDIA's FINEST QUALITY BIG BANK by 2020".