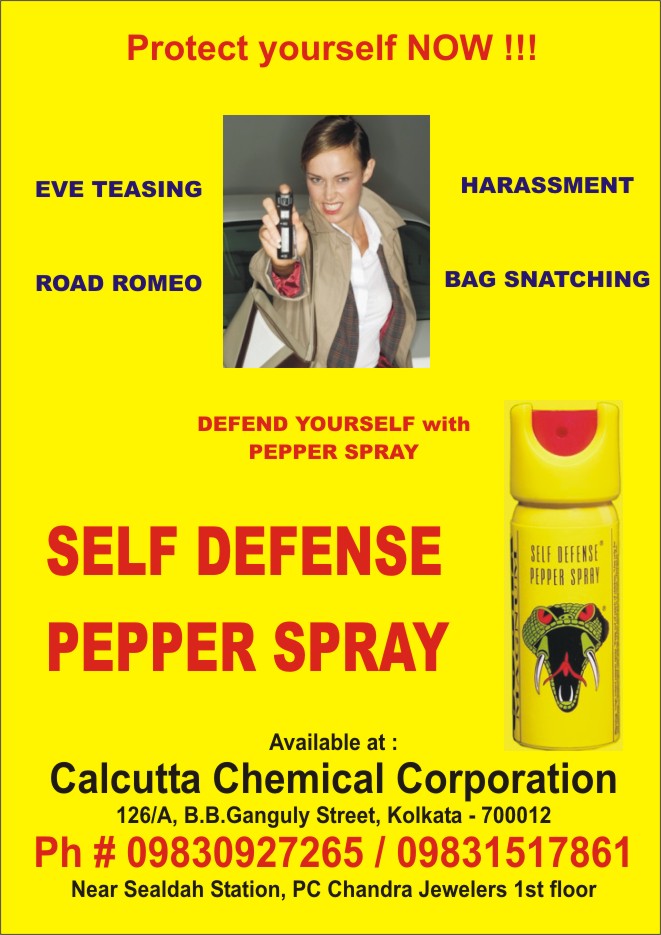 Salient Features :-
1) Effective Spray Range upto 8 Feet
2) Handy for All Sections of Society
3) Useful for Temporary Blinding & Incapacitation of Attackers
4) Easy to use
5) Instantly Effective
6) Personal Safety device for Senior Citizens, Working Wowan,
  Housewives, College Students, Call Centre Employees, Businessman, Law
  Enforcement Agnecies, Security Personall, Highway Car Drivers,
  Jewelley Shops, Petrol Pumps, Cashiers, Bank / ATM Security to name a
  few and many more
7) It gives Psychological advantage.
8) It makes a person feel Safe
  9) LAUNCHED BY COMMISIONER OF POLICE ,BANGALORE
10) Effective against Robery, Car Hijack, Eve Teasing, Mob / Crowd Control.
11) Causes Serious Irritation to the infected person resulting in
  Completely Shut down
  & Severe burning sensation in facial tissues alongwith bouts of coughing &
  sneezing for period of upto 30 minutes.
  12) It is legal.
  13) Expiry : 3 years.